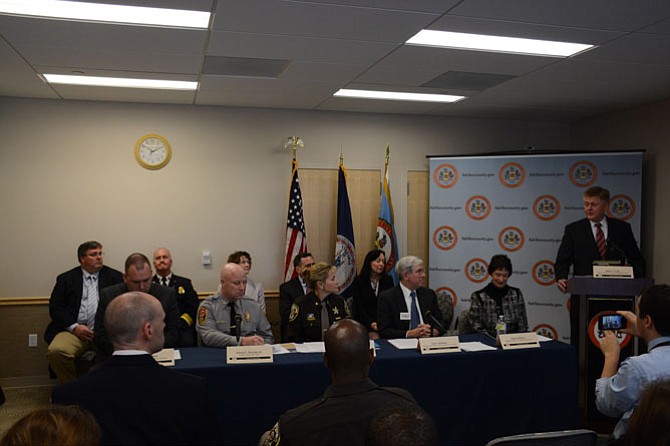 Seated, from left, a panel including Fairfax-Falls Church Community Services Board Recovery Specialist Kevin Earley, Fairfax County Chief of Police Edwin Roessler, Fairfax County Sheriff Stacey Kincaid, CSB Chairman Gary Ambrose and Supervisor John Cook (R-Braddock) speaks on the merits of the new Diversion First program to direct offenders with mental illness to treatment centers instead of jail.

Stories this photo appears in:

Fairfax County officials announce Diversion First program designed to help individuals get treatment not jail time.
Kevin Earley said he's living proof that Diversion First works. Earley has been living with bipolar disorder and had his last episode in 2007.