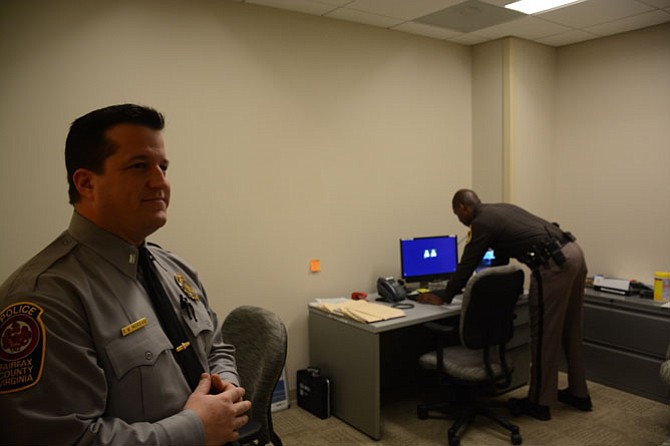 Lt. Ryan Morgan (left) with the Fairfax County Police Department works full-time at the Merrifield Center to oversee the work of a police officer and Sheriff's deputy who take custody of individuals with mental illness from patrol officers. (Right) Deputy Derrick Ledford, the Crisis Intervention Team agency representative for the Sheriff's office, shows how officers monitor calls coming into the Center and can be prepared with a plan of how to respond before the individuals arrive.

Stories this photo appears in:

Fairfax County officials announce Diversion First program designed to help individuals get treatment not jail time.
Kevin Earley said he's living proof that Diversion First works. Earley has been living with bipolar disorder and had his last episode in 2007.