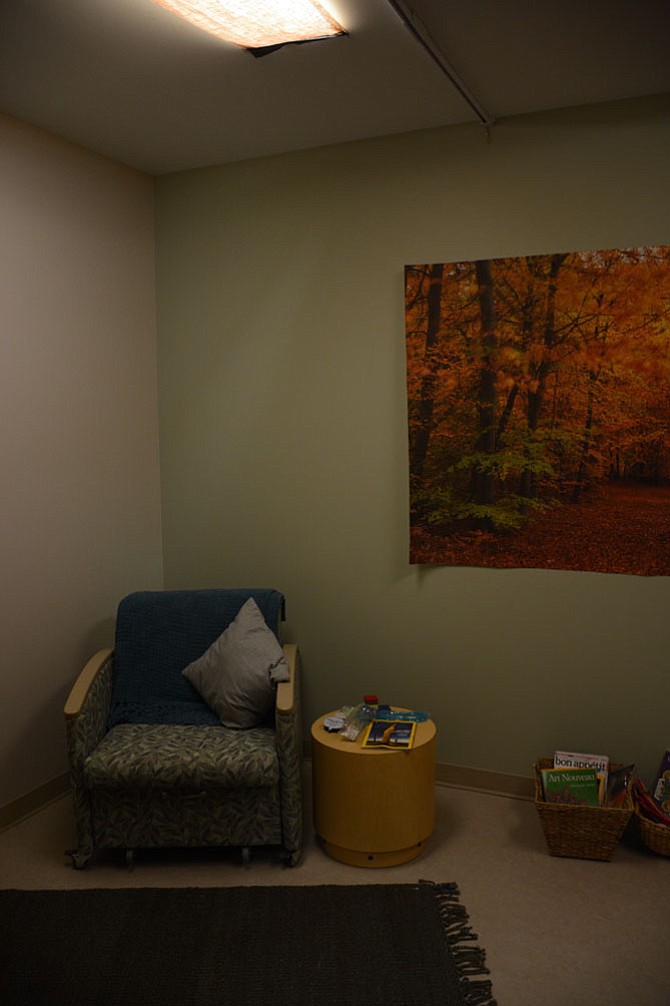 Before individuals are directed to evaluation or treatment, they may spend time in a "calming room" to cool down from their episode or any negative reaction to being transported to the Merrifield Center.

Stories this photo appears in:

Fairfax County officials announce Diversion First program designed to help individuals get treatment not jail time.
Kevin Earley said he's living proof that Diversion First works. Earley has been living with bipolar disorder and had his last episode in 2007.