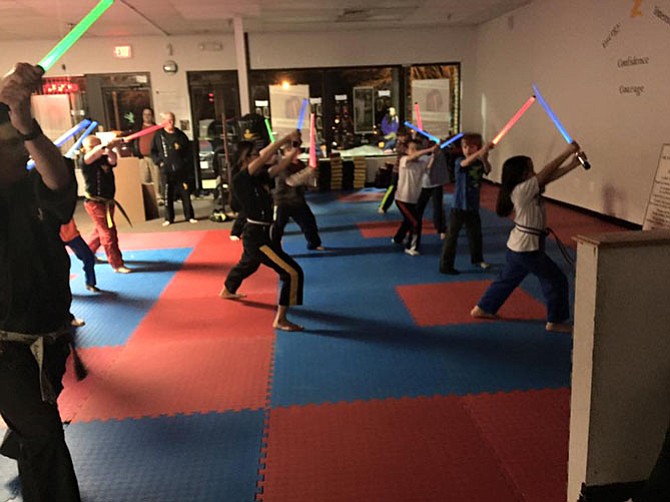 Students work on light saber skills during a class at Dietrich's Karate Fitness and Life Skills in Burke.

Stories this photo appears in:

Movie's popularity leaves fans wanting to feel "The Force."
Beams of neon light flash around a dark room. Young Star Wars fans from a galaxy not so far away wield light sabers and move with carefully choreographed steps.