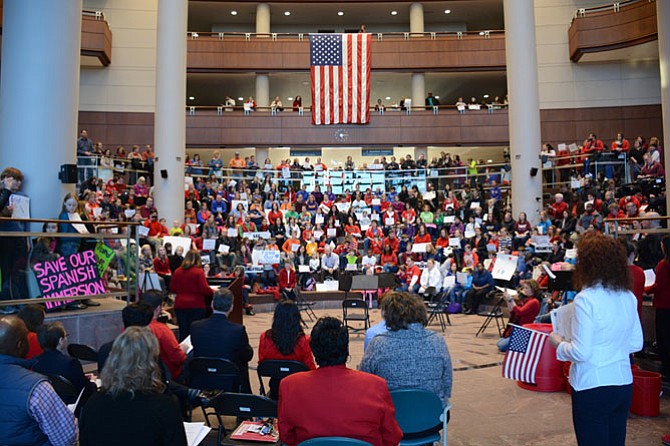 Hundreds of parents and community supporters turned out to spread the message "Invest in Kids" after an advertised Fairfax County budget announced Feb. 16 leaves the public schools system around $68 million short of its requested transfer.
Stories this photo appears in:

The gap between the Fairfax County School Board and total county budgets is a formality away from being the smallest since before Jan. 7 when FCPS Superintendent Dr. Karen Garza announced she wouldn't be making any additional cuts in her $2.67 billion Fiscal Year 2017 budget.

Emotional independent outbursts and communal chants of "Fund our schools" and "Invest in kids" echoed through the grand amphitheater just beyond the entrance to the Fairfax County Government Center.