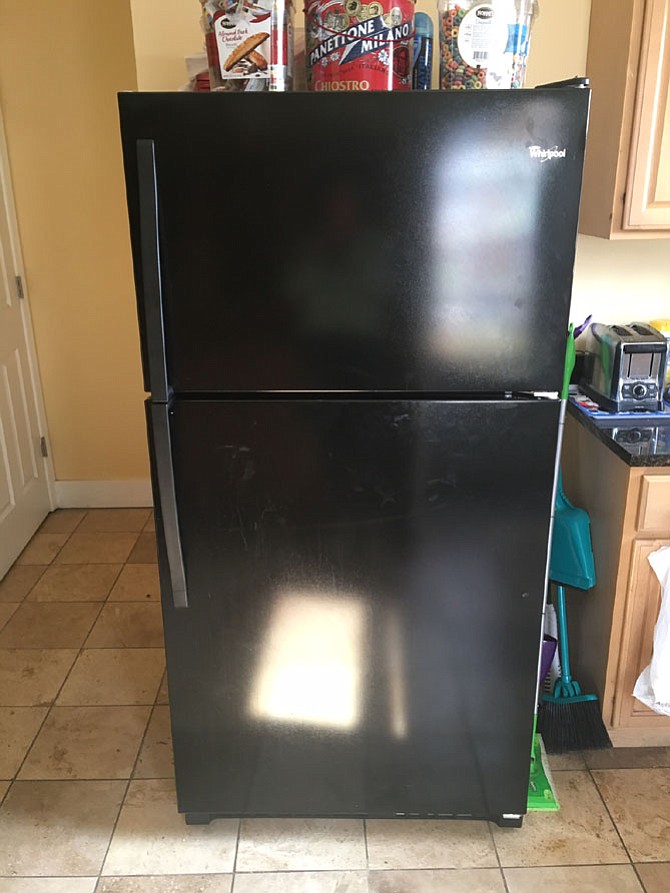 Rebuilding Together Alexandria provided this new refrigerator.

Stories this photo appears in:
Commentary–Rebuilding Together Alexandria
Family is a central focus for Tamir, who lives with his wife and two teenage children in Alexandria. He was laid off in the fall and started working as an Uber driver to make ends meet while he seeks a new job. Making matters worse, his refrigerator broke the week before Thanksgiving. With money tight, he did not know how he was going to replace it.