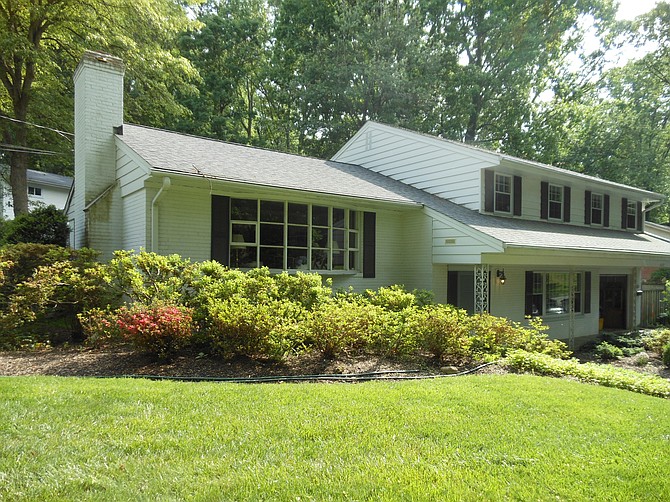 BEFORE: The roof overhang to this circa-1960s split-level was thought to restrict any practical consideration to redesigning the home's front elevation. On two occasions, the family hired architects to develop a solution but nothing feasible resulted.

Stories this photo appears in:

After multiple attempts, cramped split-level grows to generously-sized neoclassical design.
A circa 1960s split-level enhanced by a 300-square-foot addition, a reconfigured main level floor plan and a seamlessly remade front elevation will be featured in a "Remodeled Home Tour" sponsored by Sun Design Remodeling on Saturday, Jan. 9.