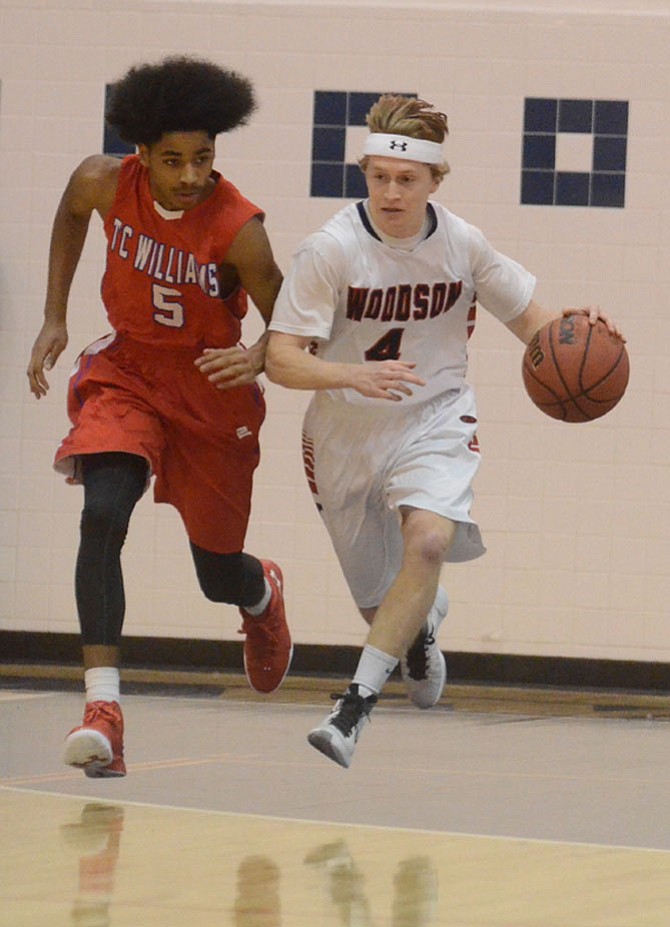 T.C. Williams freshman JaQuan Johnson-Terry, left, scored 10 points, including a pair of 3-pointers in the fourth quarter, during Tuesday's overtime win over Woodson. Cavaliers guard Seamus Maloney scored 14 points.
Stories this photo appears in:
Senior Robinson comes through at free-throw line.
The T.C. Williams boys' basketball team defeated Woodson 79-76 in overtime on Tuesday.