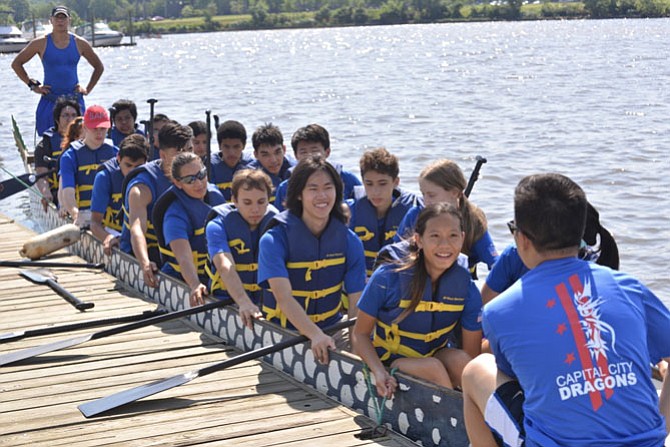 The Capital City Dragons is a dragon boat club for youth ages 12 – 18. This gang are ready for a practice run from the Anacostia Community Boathouse in southeast Washington. Toan Pham stands at the back of the boat, in command as steerer and coach. Although he has been involved with the sport for some 15 years, Pham says he is "still learning" and loves to help the next generation develop their physical skills, their sense of adventure and the spirit of teamwork.

Stories this photo appears in:

It's been called the fastest growing water sport in the world – although it took more than 2,000 years to recently take aim at that title.