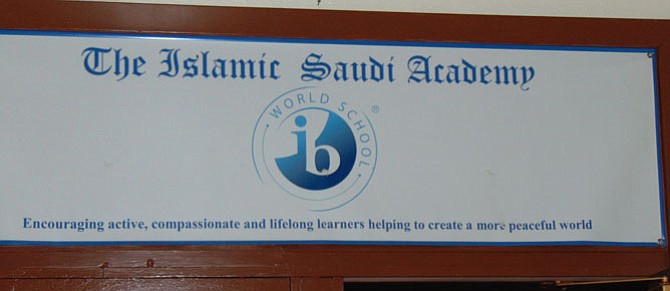 The Islamic Saudi Academy inscription and signage of the former lease holder.
Stories this photo appears in:
County studying original Mount Vernon High School's 10.6 acre building site and 30 acres of athletic fields.
The Fairfax County Board of Supervisors has begun exploring the revitalization of the Original Mount Vernon High School (OMVHS), a 10.6 acre building facility and its 30 acres of athletic fields.