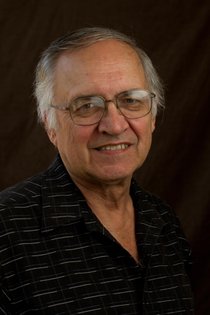 Gerald A. "Jerry" Fill
Free Lance Reporter, Connection Newspapers: 2009 to Present
B.S. Kent State University
M.P.A. The Maxwell School for Citizenship & Public Affairs, Syracuse University
Senior Analyst: U.S. Office of Management & Budget (OMB), Executive Office of the President
Deputy Associate Administrator, U.S. Environmental Protection Agency (EPA)
Special Assistant, Director of Enforcement, Drug Enforcement Administration (DEA); U.S. Department of Justice
Member, Vice Chair: Fairfax County School Board
Member, Virginia State Board of Health
Elected, Virginia State Delegate, Virginia General Assembly
Member, Vice Chair, Health Systems Agency of Northern Virginia; Chair, Certificate of Need Committee

Recent Stories

Capital Caring offers hospice care and grief counseling.
Creating an opportunity for dialogue on issues facing the community.

Matos cites maintaining public's trust.
Iconic volunteer dies, June 23, 1925 - June 11, 2017.

University of Virginia seminar studies tension between "The Science & Lived Experience of Autism."
Despite a recent surge in attention and research over the past decade about autism, controversy exists.

Former delegate dies at 92.
Former GAO Auditor Frank Medico never ever forgot his original role in public service: guardian of the public treasury as a GAO auditor.
Its mission is to help needy students with learning disabilities.
"The Gunston Hall School" foundation that donates money to financially needy students with learning disabilities, has origins going back to 1892

Original Mount Vernon High School reopens for teens after 30 years.
The Original Mount Vernon High School Gym is once again going to be used by teens, only this time as a part of the existing Teen Center at the South County Government Center. The gym is located across the road from the South County Government Center and completes the current Teen Center with a full-size gym and basketball courts.
Celebrating Community Day and 40th anniversary of Mount Vernon Hospital.
Mount Vernon-Lee Chamber of Commerce and Inova Mount Vernon Hospital partnered to co-sponsor Community Day and the hospital's 40th anniversary celebration on Saturday, Sept. 24. This is the fourth year the chamber sponsored a Community Day to recognize and celebrate local businesses, non-profits and Mount Vernon and Lee residents. Since Mount Vernon Hospital was planning to celebrate its 40th anniversary, the chamber decided to join celebrating Community Day simultaneously with Mount Vernon hospital.