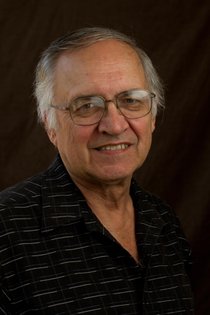 Gerald A. "Jerry" Fill
Free Lance Reporter, Connection Newspapers: 2009 to Present
B.S. Kent State University
M.P.A. The Maxwell School for Citizenship & Public Affairs, Syracuse University
Senior Analyst: U.S. Office of Management & Budget (OMB), Executive Office of the President
Deputy Associate Administrator, U.S. Environmental Protection Agency (EPA)
Special Assistant, Director of Enforcement, Drug Enforcement Administration (DEA); U.S. Department of Justice
Member, Vice Chair: Fairfax County School Board
Member, Virginia State Board of Health
Elected, Virginia State Delegate, Virginia General Assembly
Member, Vice Chair, Health Systems Agency of Northern Virginia; Chair, Certificate of Need Committee

Recent Stories
Frey is in his fourth eight-year term.
Addressing the July 14 Mount Vernon-Lee Chamber of Commerce Business Breakfast meeting, John T. Frey, Clerk of the Circuit Court, reviewed the duties and responsibilities of his office and answered questions.
County studying original Mount Vernon High School's 10.6 acre building site and 30 acres of athletic fields.
The Fairfax County Board of Supervisors has begun exploring the revitalization of the Original Mount Vernon High School (OMVHS), a 10.6 acre building facility and its 30 acres of athletic fields.
Next meeting set for July 25.
Embark Richmond Highway is a multiyear transportation design effort managed by Fairfax County involving land use and transportation planning, design, and construction activities that will result in a bus rapid transit (BRT) system from Huntington to Fort Belvoir along Richmond Highway.

...and commitment to constituents.
Daniel Storck was elected Mount Vernon supervisor last November, replacing 28-year veteran Gerald Hyland, who retired rather than run for an 8th term.

As Life Chamber Member.
Mount Vernon-Lee Chamber honored John McAllorum as a Life Chamber Member at its June 9 breakfast meeting at the Belle Haven Country Club. McAllorum has been a member of the chamber since 1981.
Beltrante fears for oversight board's future.
The Police Practices Review Commission's recommendation to create a Citizens Police Oversight Board may be in trouble, according to Nick Beltrante, executive director of the Citizens Coalition for Police Accountability (CCPA).

Almost a decade of service.
The Mount Vernon Council of Citizens Associations formally thanked the volunteer efforts of two committee chairs, David and Catherine Voorhees, who announced recently that they intend to move to Delaware in June.

As a seventh grader growing up in Long Island, current Mount Vernon resident Ron Fitzsimmons missed 60 days of school because he was too embarrassed to go. After his father abandoned them, Fitzsimmons' family survived on welfare, but only just.

Recognizing 85 years of public service.
The Mount Vernon Council of Citizens Associations (MVCCA) honored retiring elected officials U.S. Rep. Jim Moran (D-8), state Sen. Linda "Toddy" Puller (D-36) and Mount Vernon District Supervisor Gerald Hyland on Sept. 23.
Growing priorities for Richmond Highway corridor.
The unanswered question is whether or not Southeast Fairfax Development Corporation (SFDC) has the tools, independence, and support to achieve its mission of economic development and revitalization.