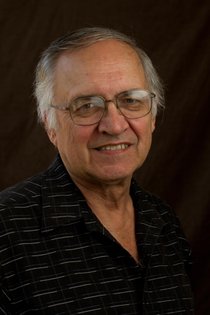 Gerald A. "Jerry" Fill
Free Lance Reporter, Connection Newspapers: 2009 to Present
B.S. Kent State University
M.P.A. The Maxwell School for Citizenship & Public Affairs, Syracuse University
Senior Analyst: U.S. Office of Management & Budget (OMB), Executive Office of the President
Deputy Associate Administrator, U.S. Environmental Protection Agency (EPA)
Special Assistant, Director of Enforcement, Drug Enforcement Administration (DEA); U.S. Department of Justice
Member, Vice Chair: Fairfax County School Board
Member, Virginia State Board of Health
Elected, Virginia State Delegate, Virginia General Assembly
Member, Vice Chair, Health Systems Agency of Northern Virginia; Chair, Certificate of Need Committee

Recent Stories
Incident is under investigation.
James Bryant, 28, of no fixed address was shot and killed by Fairfax County Police during a fight at the Lorton Homeless Shelter on Oct. 30.

SFDC hosts Route 1 development forum.
The Southeast Fairfax Development Corporation, a non-profit corporation financed by the Fairfax County Board of Supervisors, jump-started its fall season by inviting a panel of three business leaders who conducted what amounted to a workshop on how to turn underutilized commercial and mixed use property in the Richmond Highway corridor into viable self-sustaining community and government supported projects.

Park Authority approves Master Plan for Westgrove Park.
The Park Authority approved the Master Plan for Westgrove Park on a permanent basis Sept. 25, ending several years of community debate between environmental advocates who wanted Westgrove Park to remain as a natural resources Park, and dog owners who wanted an Off Leash Dog Park (OLDA) added to the Park.
Former police detective seeks police oversight board.
D. C. residents and three U.S. Presidents have placed their trust and safety in the hands of Nicholas "Nick" Beltrante for many years before he retired from the D.C. Metro Police in 1963. Now, at 86, the twice-retired Metro D.C. police homicide/robbery detective and private investigator continues to work toward safeguarding the rights of others by proposing to the Board of Supervisors the creation of a Police Citizens Oversight Board which would be charged with investigating citizen complaints, promoting police accountability, and serving as an independent voice for citizens.
Second generation home builder to lead state-wide association
Louis Genuario, Jr., a native of Mount Vernon and second generation home builder and developer, has been elected by his peers in the home building industry to lead the 3,237-member Home Builders Association of Virginia. His election comes at a critical juncture in the history of the association because of economic, regulatory, and political issues.
Queenie Cox, a native of Gum Springs, has served for many years — and continues to serve — as an advocate on behalf of the Gum Springs community and for the betterment of the entire Mount Vernon area in a leadership role on various committees of the Mount Vernon Council of Citizens Associations.
Latest survey reveals widespread support for a farmers market at Belle View Shopping Center.
The future of the scope, character, number of markets and location of the Mount Vernon Farmers Market continues to be an intensely debated local issue.

Community forums seek ideas for updating county's Older Adults Action Plan.
The 50+ Action Plan Community Forum held in the South County government center on June 19 was one of numerous forums to be held county-wide over the next several months as part of an effort to update an Older Adults Action Plan initially adopted by the county in 2007.
States advise which to avoid, which to limit, due to PCBs and methyl mercury.
Recreational and subsistence fishermen who catch fish on the Potomac River and its tributaries beware: Resident largemouth bass, catfish, sunfish, yellow perch, eel, and migratory striped bass (rockfish) and white perch, and other fish contain unhealthy levels of PCBs, methyl mercury, and pesticides.
Graduation on Tuesday evening, June 13, was attended by parents and friends of the graduates, teachers and administrators. However, it was also attended by state and local government officials, business representatives, former Superintendent of Schools Dr. Daniel Domenech, and the new Fairfax County Public Schools Superintendent Dr. Karen Garza.