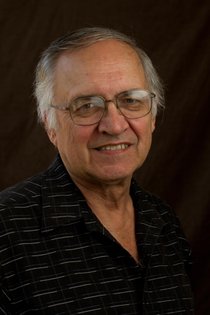 Gerald A. "Jerry" Fill
Free Lance Reporter, Connection Newspapers: 2009 to Present
B.S. Kent State University
M.P.A. The Maxwell School for Citizenship & Public Affairs, Syracuse University
Senior Analyst: U.S. Office of Management & Budget (OMB), Executive Office of the President
Deputy Associate Administrator, U.S. Environmental Protection Agency (EPA)
Special Assistant, Director of Enforcement, Drug Enforcement Administration (DEA); U.S. Department of Justice
Member, Vice Chair: Fairfax County School Board
Member, Virginia State Board of Health
Elected, Virginia State Delegate, Virginia General Assembly
Member, Vice Chair, Health Systems Agency of Northern Virginia; Chair, Certificate of Need Committee

Recent Stories
Its mission is to help needy students with learning disabilities.
"The Gunston Hall School" foundation that donates money to financially needy students with learning disabilities, has origins going back to 1892

Original Mount Vernon High School reopens for teens after 30 years.
The Original Mount Vernon High School Gym is once again going to be used by teens, only this time as a part of the existing Teen Center at the South County Government Center. The gym is located across the road from the South County Government Center and completes the current Teen Center with a full-size gym and basketball courts.
Celebrating Community Day and 40th anniversary of Mount Vernon Hospital.
Mount Vernon-Lee Chamber of Commerce and Inova Mount Vernon Hospital partnered to co-sponsor Community Day and the hospital's 40th anniversary celebration on Saturday, Sept. 24. This is the fourth year the chamber sponsored a Community Day to recognize and celebrate local businesses, non-profits and Mount Vernon and Lee residents. Since Mount Vernon Hospital was planning to celebrate its 40th anniversary, the chamber decided to join celebrating Community Day simultaneously with Mount Vernon hospital.

Anna Urman, a consulting advisor to small businesses, discussed "Government Contracting for Small Business" at the Southeast Fairfax Development Corporation's (SFDC) Business Roundtable Session on Sept. 1 at the Holiday Inn Express on Richmond Highway.

Harvest Assembly Baptist Church encourages school success.
Hundreds of children participated in Harvest Assembly Baptist Church's 8th annual Back to School Festival on Sept. 3.

Promoting a sense of community.
Mount Vernon's Neighborhood Friends Picnic attracted hundreds of neighborhood friends and contributing members who live within the original five-farm estate of President George Washington.
MGM officials brief local chamber on National Harbor Hotel and Casino.
A Vegas-type luxury hotel and casino owned and operated by the MGM Resorts International — soon to open for business on the shores of the Potomac River's National Harbor — was discussed at a Mount Vernon-Lee Chamber of Commerce breakfast meeting on Thursday, Aug. 11

Seminar addresses online ratings.
Local business people learned the benefits of using social media as an online marketing tool during last week's Southeast Fairfax Development Corporation (SFDC)-hosted education seminar.

Day services for stroke victims available to residents in the Route 1 corridor.
After suffering from a stroke, concussion, or other brain injury, victims and their family and friends commonly look for professional care to develop independent living skills and to provide supportive and understanding care on the way to recovery.
Frey is in his fourth eight-year term.
Addressing the July 14 Mount Vernon-Lee Chamber of Commerce Business Breakfast meeting, John T. Frey, Clerk of the Circuit Court, reviewed the duties and responsibilities of his office and answered questions.