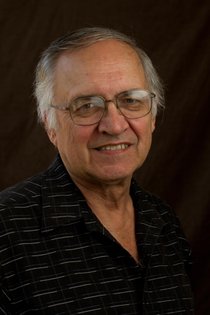 Gerald A. "Jerry" Fill
Free Lance Reporter, Connection Newspapers: 2009 to Present
B.S. Kent State University
M.P.A. The Maxwell School for Citizenship & Public Affairs, Syracuse University
Senior Analyst: U.S. Office of Management & Budget (OMB), Executive Office of the President
Deputy Associate Administrator, U.S. Environmental Protection Agency (EPA)
Special Assistant, Director of Enforcement, Drug Enforcement Administration (DEA); U.S. Department of Justice
Member, Vice Chair: Fairfax County School Board
Member, Virginia State Board of Health
Elected, Virginia State Delegate, Virginia General Assembly
Member, Vice Chair, Health Systems Agency of Northern Virginia; Chair, Certificate of Need Committee

Recent Stories
Barbara Sullivan leads organization that helps residents age in place.
Founded in 2007, Mount Vernon at Home now has almost 200 dues-paying members.
Focusing on small business and economic development.
Prior to becoming the Mount Vernon-Lee Chamber of Commerce executive director, Dougherty worked for U.S. Sen. Orrin Hatch (R-Utah). Later, she served in several senior positions during the Reagan Administration. This included assignments at the Department of Housing and Urban Development and Department of Energy.

At forums, four candidates seek to differentiate themselves.
Mount Vernon residents have not experienced such intense political competition to choose a Democratic nominee for an elected local office in a generation.
Many dog and cat adoption opportunities in Mount Vernon.
Thinking of acquiring a pet dog or cat for yourself or the family? If so, then consider the dog and cat rescue organizations in the area who offer for adoption a multitude of healthy animals of different breeds, types, ages, and sizes.
With Puller's retirement, the race is on.
Soon after state Sen. Toddy Puller's retirement announcement, candidates for the vacated seat are already emerging.

State senator to retire at end of current session.
Calling State Senator Linda T. "Toddy" Puller's announcement to retire "bittersweet," Del. Mark Sickles explained that it is "bitter because her absence will leave a gaping void here in Richmond; sweet because nobody has done more in one life to deserve less hectic years at home with friends and family."

Renovations will need to meet zoning restraints.
The Cedar Knoll Inn restaurant, located on the banks of the Potomac river, and a few minutes drive on the Mount Vernon Parkway from George Washington's estate, closed this past November.

Former member of Congress, district supervisor.
Former Mount Vernon Supervisor and U.S. Rep. Herbert Harris died at his home in Mount Vernon on Dec. 24, 2014. He was 88 years old.

Forum highlights long term care issues.
A community forum, hosted by Mount Vernon At Home and the Association of Retired Persons, focused on the challenge of a fast-growing aging population of 55 and over

At 90, Frank Medico cherishes role as watchdog.
Longtime Mount Vernon community leader and former state Del.Frank Medico is recovering from a fall that caused multiple fractures to his back, collarbone and sternum.