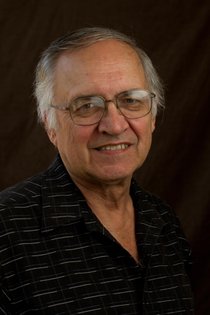 Gerald A. "Jerry" Fill
Free Lance Reporter, Connection Newspapers: 2009 to Present
B.S. Kent State University
M.P.A. The Maxwell School for Citizenship & Public Affairs, Syracuse University
Senior Analyst: U.S. Office of Management & Budget (OMB), Executive Office of the President
Deputy Associate Administrator, U.S. Environmental Protection Agency (EPA)
Special Assistant, Director of Enforcement, Drug Enforcement Administration (DEA); U.S. Department of Justice
Member, Vice Chair: Fairfax County School Board
Member, Virginia State Board of Health
Elected, Virginia State Delegate, Virginia General Assembly
Member, Vice Chair, Health Systems Agency of Northern Virginia; Chair, Certificate of Need Committee

Recent Stories
Growing priorities for Richmond Highway corridor.
The unanswered question is whether or not Southeast Fairfax Development Corporation (SFDC) has the tools, independence, and support to achieve its mission of economic development and revitalization.

Tom Calhoun first opened his Calhoun Hams/Meat Market in 1980 at the Alexandria Farmers' Market at Market Square in Old Town. It continues as a mainstay of the Saturday market today.

SFDC hosts business roundtable.
Assisting veterans, women, and minorities in starting, growing, and sustaining a small business was the focus the Southeast Fairfax Development Corporation's (SFDC) 5th Business Roundtable Speaker Series on Thursday, Aug. 6, at the Springhill Suites Hotel on Richmond Highway.
Her donation was given in memory of her late husband, Lt. Colonel Gary F. Smith.
The Fairfax County Park Foundation, a charitable organization which supports the Fairfax County Park Authority, is honoring Ann Smith with a 2015 Eakin Philanthropy Award. In memory of her late husband, Lt. Colonel Gary F. Smith, Ann Smith worked with the Park Authority and Mount Vernon District Supervisor Gerald Hyland to identify Grist Mill Soccer Field #5 for renovation into a state-of-the-art synthetic turf soccer field and renamed the field as the Lt. Colonel Gary F. Smith Memorial Field.

During the Gum Springs Community Day Celebration on Saturday, June 20, the Gum Springs community paid special tribute to the Mount Vernon District Police force.

What can work along Route 1?
Three experts in retail development made presentations at the Southeast Fairfax Development Corporation's retail summit at the Hampton Inn & Suites on Tuesday, June 2. They offered case study examples of the evolution of thinking in planning, designing, and implementing retail developments which have applicability for the Route 1 corridor.

Democratic supervisor candidates make their cases at Gum Springs forum.
The four candidates seeking the Democratic nomination for Mount Vernon District supervisor expressed their commitment and passion before approximately 60 attendees on Monday night's forum at the Gum Springs Community Center. Primary election day is June 9.
Barbara Sullivan leads organization that helps residents age in place.
Founded in 2007, Mount Vernon at Home now has almost 200 dues-paying members.
Focusing on small business and economic development.
Prior to becoming the Mount Vernon-Lee Chamber of Commerce executive director, Dougherty worked for U.S. Sen. Orrin Hatch (R-Utah). Later, she served in several senior positions during the Reagan Administration. This included assignments at the Department of Housing and Urban Development and Department of Energy.

At forums, four candidates seek to differentiate themselves.
Mount Vernon residents have not experienced such intense political competition to choose a Democratic nominee for an elected local office in a generation.