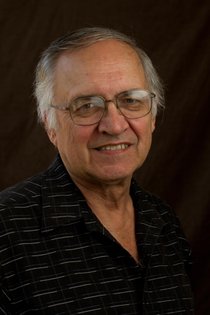 Gerald A. "Jerry" Fill
Free Lance Reporter, Connection Newspapers: 2009 to Present
B.S. Kent State University
M.P.A. The Maxwell School for Citizenship & Public Affairs, Syracuse University
Senior Analyst: U.S. Office of Management & Budget (OMB), Executive Office of the President
Deputy Associate Administrator, U.S. Environmental Protection Agency (EPA)
Special Assistant, Director of Enforcement, Drug Enforcement Administration (DEA); U.S. Department of Justice
Member, Vice Chair: Fairfax County School Board
Member, Virginia State Board of Health
Elected, Virginia State Delegate, Virginia General Assembly
Member, Vice Chair, Health Systems Agency of Northern Virginia; Chair, Certificate of Need Committee

Recent Stories
County targets canker worm moth.
Despite concerns voiced by residents and the Audubon Society, Fairfax County conducted aerial and ground spraying on Monday, April 22, using the pesticide Bacillus thuringienisis (Bt) to kill the canker worm moth in six areas of the Mount Vernon Magisterial District, including the Hollin Hall and Paul Spring Parkway area in the Fort Hunt neighborhood.
Friends of Little Hunting Creek help clean up local waterway.
For the 11th year, Friends of Little Hunting Creek, led by its president Betsy Martin, and a group of 191 volunteers, picked up 474 bags of trash and recyclables, 43 tires, 19 shopping carts and other items such as sofas, traffic cones, air conditioner, bed springs, bike, kitchen sink, and more.
Edythe Frankel Kelleher appointed last month.
Edythe Frankel Kelleher, recently appointed executive director of the Southeast Fairfax Development Corporation, may be the first true "homegrown" executive director in a long line of staff director's appointed in the past several years by the SFDC. Previous executive directors lived outside of Fairfax County.
Stephen D. Hayes, a Belle Haven resident since 1976, has written a fictionalized story that combines his love of sailing with his wartime experiences gained while serving for two years in the U.S. Navy in the Vietnam war.
Transit study to relieve Route 1 corridor traffic gridlock; boundary studies to relieve overcrowded schools.
The decision several years ago by the federal Base Realignment and Closure Commission (BRAC) to massively expand the Fort Belvoir military base on Route 1 near Woodlawn Plantation will continue to be felt by the Mount Vernon community in many ways and for years to come.
Community leaders and elected officials detail the issues they see as important in the Mount Vernon area.
The Ivy Hill Cemetery Historical Preservation Society honored Ivy Hill General Manager Tom Bowling on June 6 for 50 years of service to the cemetery.
The Fairfax County Planning Commission voted May 31 to defer a final vote on the proposed Interim Off Leash Dog Park (OLDA) for Westgrove Park until July 19.

Boy Scout Troop #1509 held a car wash fundraiser at St. Luke's Church on Saturday, May 26 to benefit the Scout troop and contribute funds for a summer Maine adventure trip. Adult leaders are, left in uniform, John Dacey and, far right not in uniform, Sylvain Richard.
Fairfax County Police shot a 61-year-old man who confronted them with a knife during the process of attempting to serve him with an arrest warrant for destruction of property. The wounded subject was "noncompliant," according to the information provided by the police department. The shooting occurred at an apartment in the 5700 block of Old Mill Court on Monday, May 28. Four officers were involved in the incident.