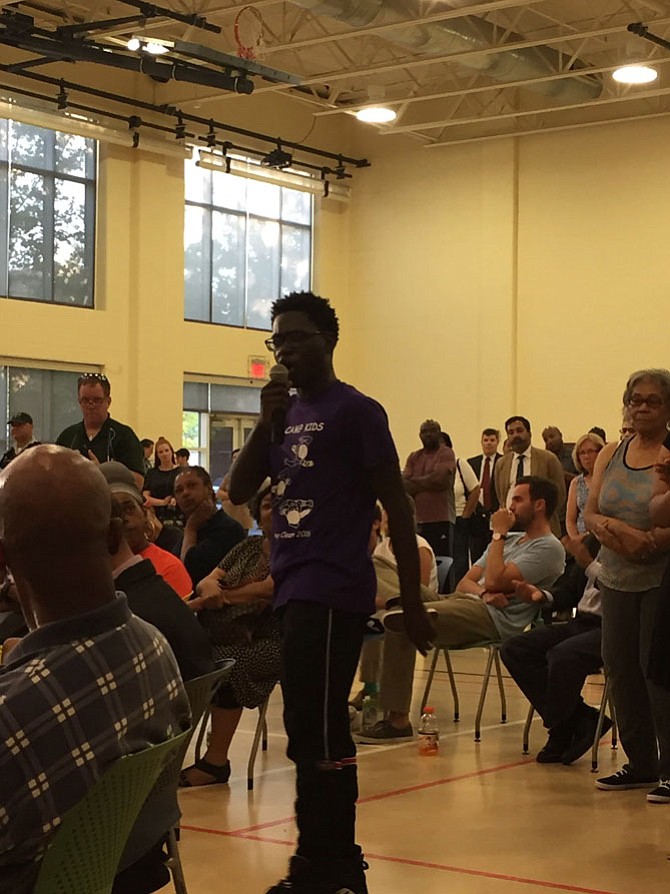 Hadr Kamara argues against a curfew and in favor of greater community involvement.

Stories this photo appears in:

Police chief says July 2 murder was "street justice."
The July 2 murder of Saquan Hall in the 1000 block of First Street comes only weeks after the murder of Pierre Clark less than a block away. At a community meeting on July 6, local residents urged the audience to come together. But many said they couldn't escape the sense that these same pleas and plans had been spoken again and again at these meetings but the violence keeps occurring.