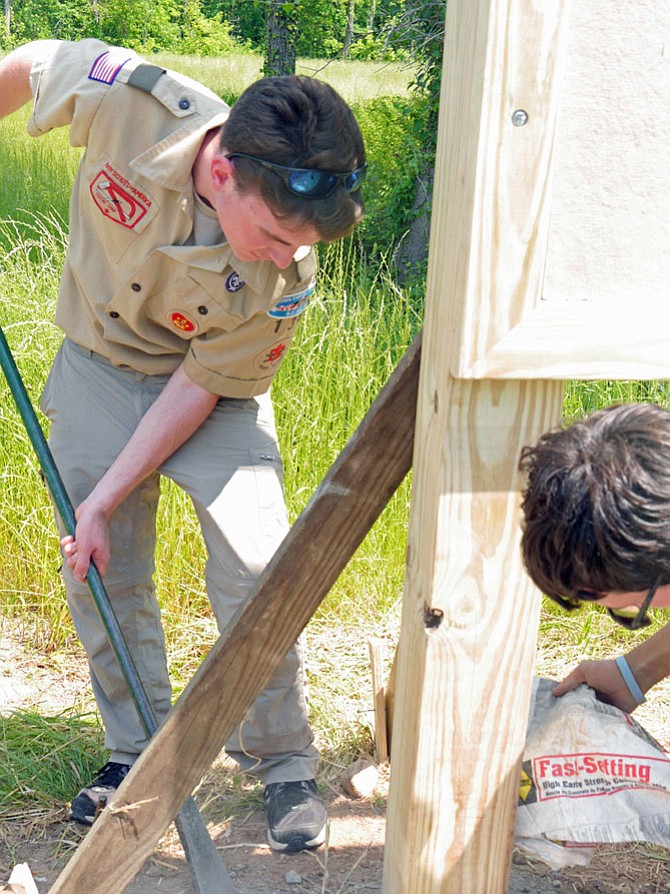 Thomas Pollack says they started on the kiosk at 8 a.m. Saturday morning and spent several hours digging two three-foot holes for the 6 x 6 posts. By 2 p.m. it was 94 degrees and the concrete was being poured. "It won't take long to harden in this heat," Pollack said.

Stories this photo appears in:

Eagle Scout-organized effort completes project.
It was 92 degrees and Thomas Pollack stood on the spot where the new Four Mile Run Wetlands Trail and Bike Trail meet in Four Mile Run Park.