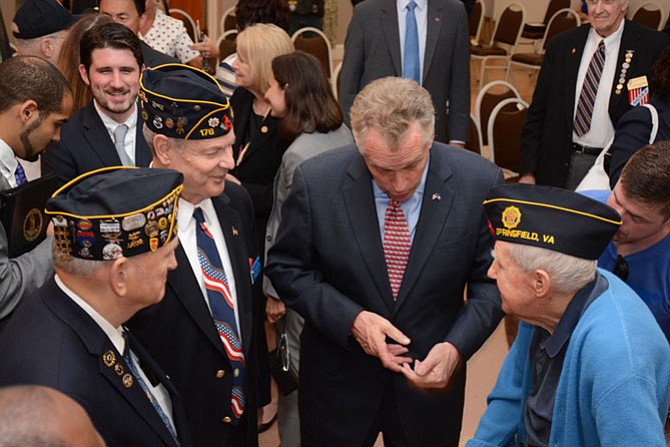 Gov. McAuliffe visits with Springfield residents and American Legion Post 176 members (from left) Floyd Cline, Charlie Buettner, Sr., and Tony Dzerski.
Stories this photo appears in:

120-bed facility to be built in Fauquier County.
Gov. Terry McAuliffe (D) said he's working on making Virginia the most veteran-friendly state in America. Though the Commonwealth, he said, is the first and only one to have "functionally ended veteran homelessness," it still has one of the lowest ratios of available care centers to number of veterans in the country.