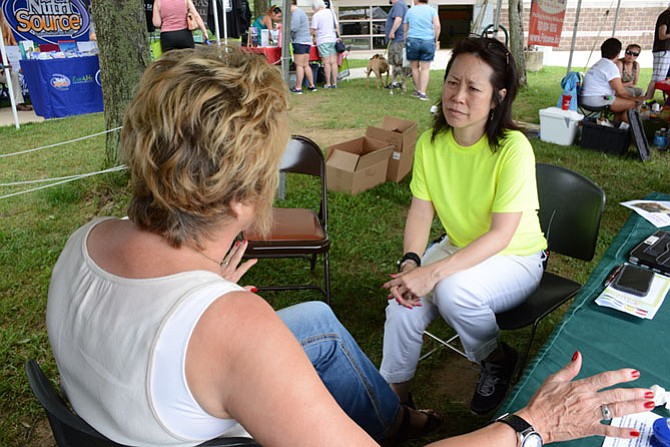 (Left) Diane Roadcap does a remote psychic reading of (right) Petfest co-organizer Dixie Eng's dog.
Stories this photo appears in:

Diane Roadcap of Springfield wants people to understand that animals are spiritual beings. Ever since she was a girl of five and felt drawn to a box at the local dump in Luray that contained a dog duct-taped to the inside, doomed to be incinerated, she says she's had the gift of being able to translate for animals.