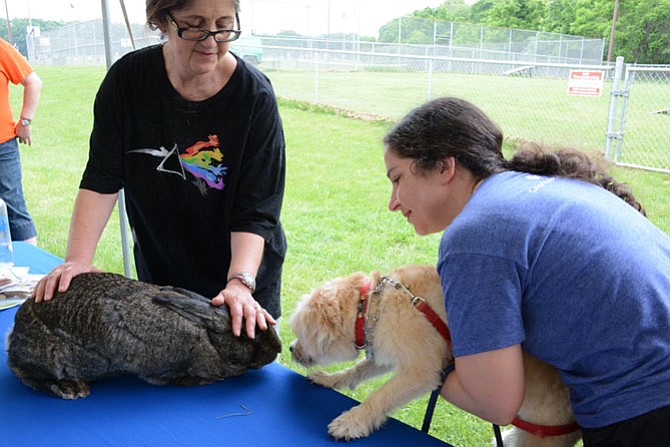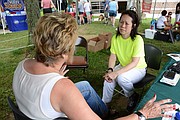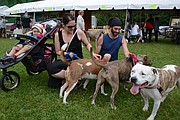 Diane Roadcap of Springfield wants people to understand that animals are spiritual beings.
Ever since she was a girl of five and felt drawn to a box at the local dump in Luray that contained a dog duct-taped to the inside, doomed to be incinerated, she says she's had the gift of being able to translate for animals.
She claims to communicate with them telepathically, though they share images, pictures with her, rather than words.
Roadcap runs a business providing this service to pet owners experiencing behavior problems, the loss of loved ones, or with rescued animals who have suffered abuse or neglect.
"I help people understand their anxiety level is a projection," Roadcap said. "[Pets] reflect so much of who we are."
Under company banner "Animals Talk Too," she brought her private practice to the public as one of dozens of vendors at the 2016 Petfest. The annual Springfield Days event was held Saturday June 4 behind the South Run RECenter in Fairfax Station.
The free event gave pet owners and their four-legged friends the chance to roam free among each other and numerous vendors. The vendors ranged from animal shelters and veterinary hospitals to trainers and boarders.