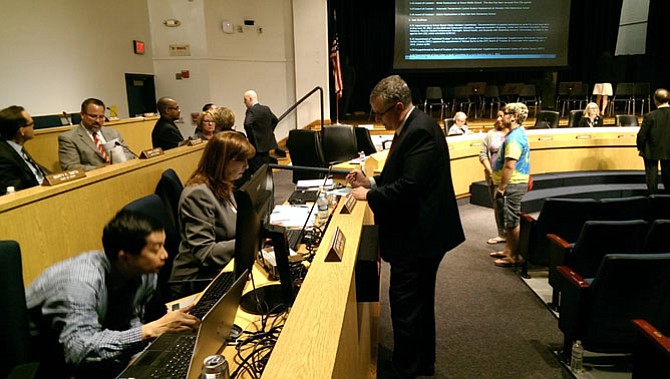 Sully District representative Tom Wilson (center) writes a new amendment to postpone an update to the Students Rights and Responsibilities document indefinitely.
Stories this photo appears in:

School Board members debate whether students should be held accountable.
Students in Fairfax County Public Schools started the 2015-2016 school year without the words "sexual orientation" or "gender identity" as part of the nondiscrimination guide within their student handbook.