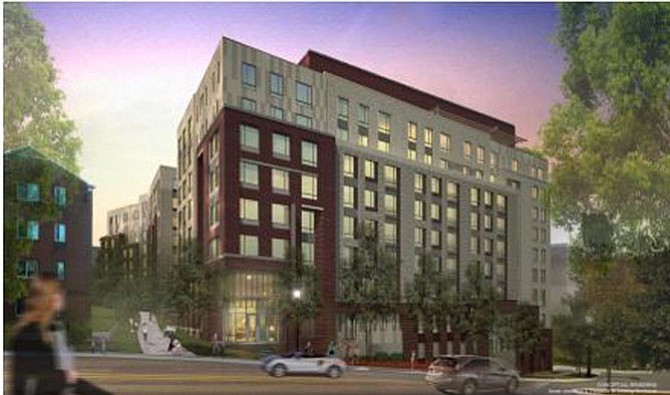 Columbia Hills Apartments is the Arlington Partnership for Affordable Housing's 229-unit affordable housing development near Columbia Pike. Construction on the project began on June 9 and is expected to open spring 2018.

Stories this photo appears in:
Arlington continues to struggle with loss of affordable housing.
With each year, Arlington becomes less and less affordable. According to David Cristeal, housing director for Arlington County, between 2000 and 2013, Arlington has lost 13,000 units of affordable housing.