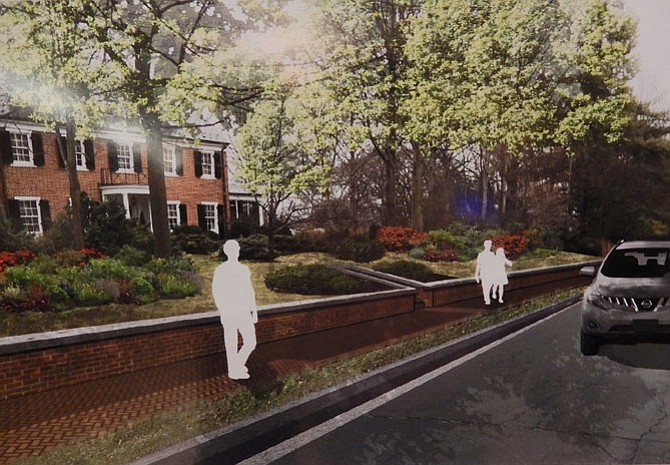 Artist's rendition showing the sidewalk, curb, buffer and retaining wall.

Stories this photo appears in:
Rust Curve Project Gets 'Green Light'
The Rust Curve proposal is controversial, with residents on both sides of the issue. But, believing in the many benefits it'll bring, the Fairfax City Council has given it a green light. The project entails building a continuous brick sidewalk on the west side of Route 123/Chain Bridge Road between Old Town Fairfax and Rust Hill Place. It also replaces the drainage ditch and deteriorating sidewalk along Chain Bridge Road with a new, at-grade curb, gutter and sidewalk.