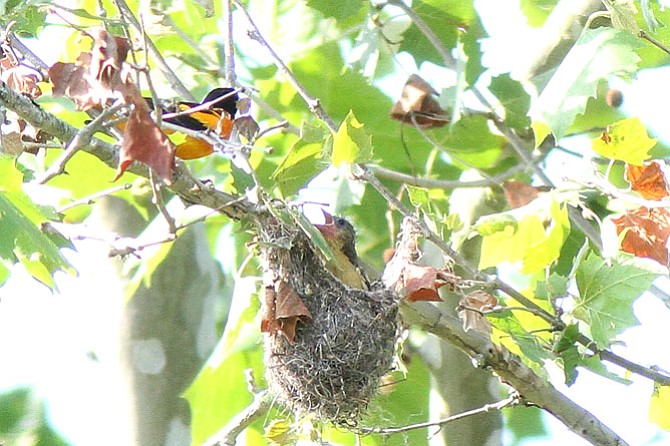 Male oriole with a much larger chick; June 10 or 11.
Stories this photo appears in:

Nesting Baltimore orioles at C&O Canal National Historical Park at Great Falls.
Every five or 10 minutes, one or the other of the adult Baltimore Orioles returned to their pendulous, hanging, nest, with a beak full of food for their recently hatched chicks.