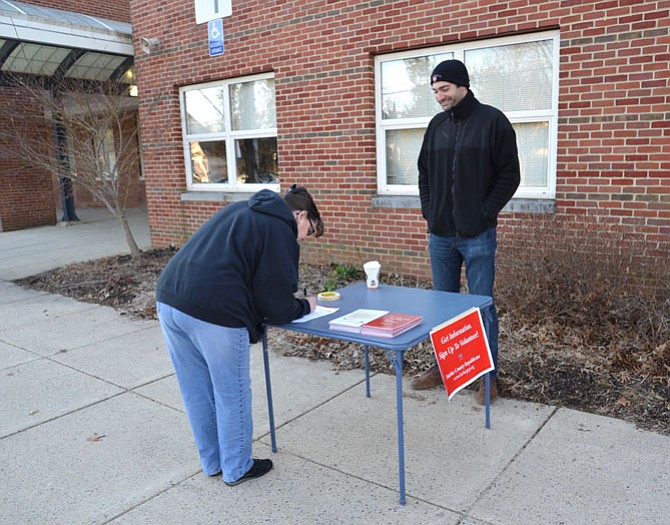 Fairfax County Republican Party volunteer Scott, signs up Deborah Ellinthorpe as a campaign volunteer. Ellinthorpe is liking Bernie Sanders or John Kasich as potential presidents, but particularly likes that "voting in Virginia gives me a choice, either side." A former resident of Louisiana, she said that in elections past she was forced to vote only along party lines. "I want to vote for something, not against. Never again do I want to have to hold my nose when I pull that lever."

Stories this photo appears in:
"I believe this really is one of the most important elections in our lives.