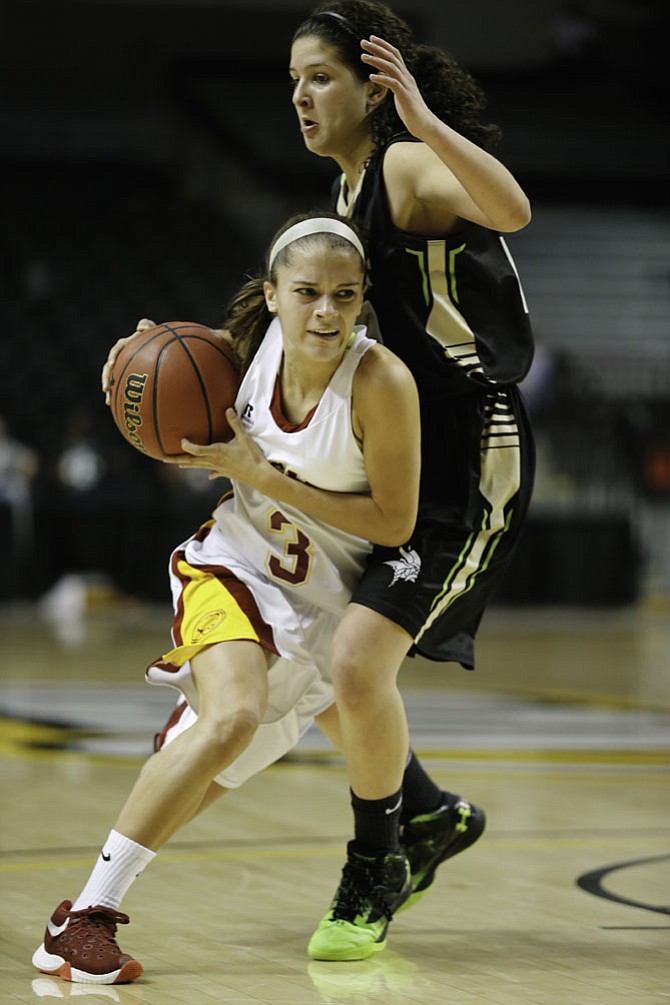 Oakton senior Alex Marquis scored eight points in her final game for the Cougars --- a loss to Langley in the 6A state semifinals on March 8 at VCU.
Stories this photo appears in:
Cougars fall short at VCU for second straight season.
The Oakton girls' basketball team finished the season with a 29-1 record.