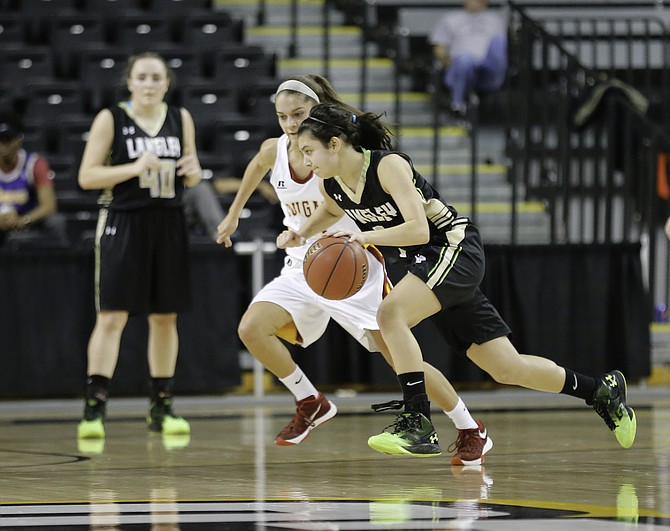 Sophomore guard Jordyn Callaghan led Langley with 14 points during the Saxons' win over Oakton in the 6A state semifinals on Tuesday.
Stories this photo appears in:

Saxons hold previously unbeaten Cougars to 18 points through three quarters.
The Langley girls' basketball team will face Cosby in tonight's state championship game.