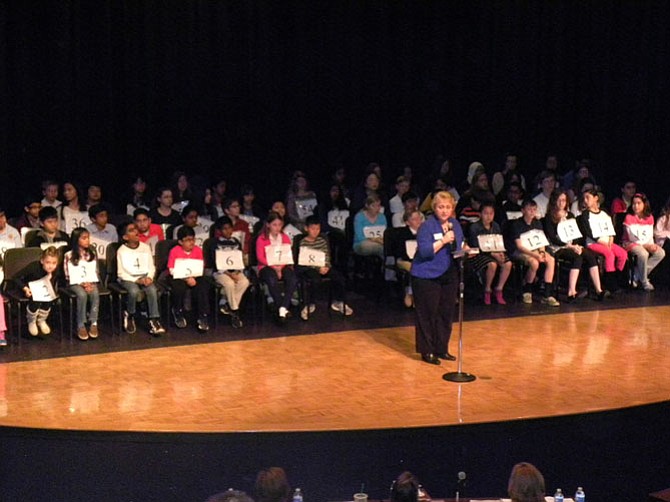 Debbie Kilpatrick, president of the Fairfax County Council of PTAs, thanks sponsors of the 10th Fairfax County Spelling Bee. Behind her are the 62 participants of the Bee.

Stories this photo appears in:

Wakefield Forest Elementary School student to compete at Scripps' National Spelling Bee.
After 11 rounds of competitive play, fourth grade student Eric Kim, from Wakefield Forest Elementary School, was declared the champion for correctly spelling every word thrown at him.