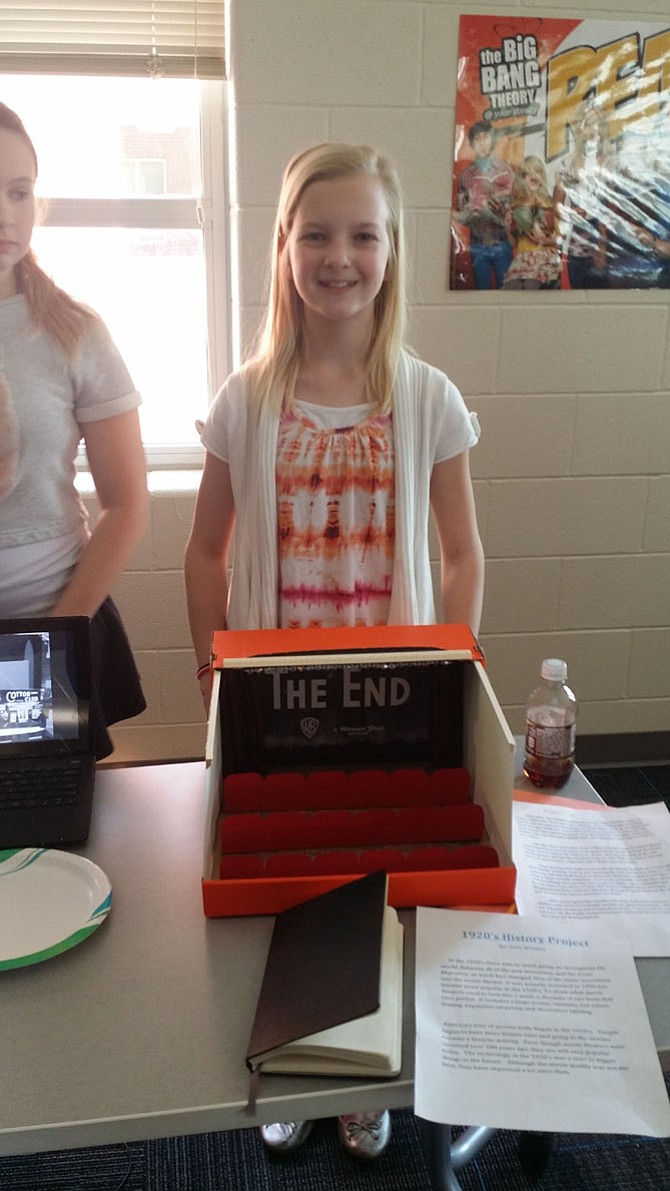 Abby Williams, seventh-grade student, shares her diorama of a movie theater.

Stories this photo appears in:

At school's Speakeasy Day students showcase projects of their choice and immerse themselves in Roaring Twenties culture.
Standing in the corner of the school's library, Nathaniel Kurtis, a seventh-grade student at Thoreau Middle School, stood behind his poster and lego model of a truck and plane that he would soon present to his teachers and peers.