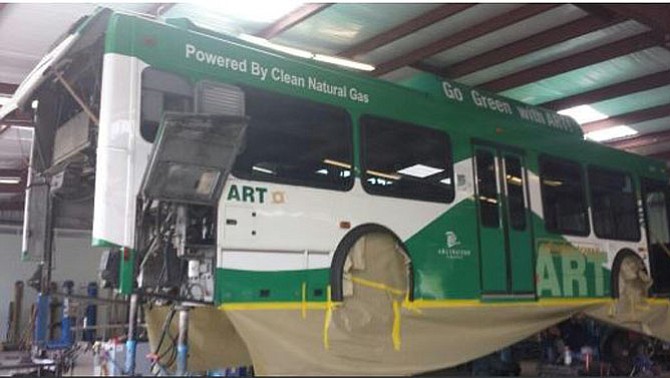 One of Arlington's ART buses undergoing rehabilitation.
Stories this photo appears in:

Arlington County applies for funding to improve its public transit.
From better bus stops to shorter waiting times, if a series of grant applications from the regional and state authorities go through, Arlington's public transit could see some new improvements.