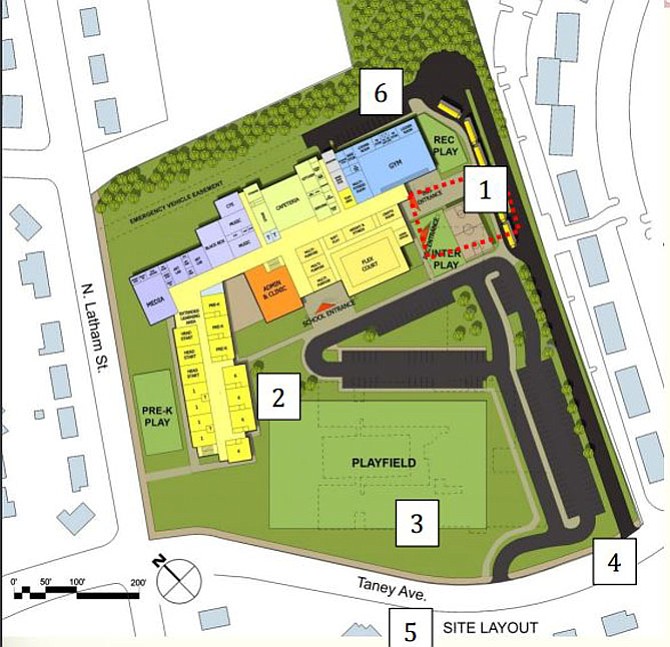 C.1 design, which incorporates all traffic to and from the school from Taney Avenue except emergency vehicle access from N. Latham Street.

Stories this photo appears in:
School Board rejects advisory group's recommendation and approves controversial design.
A few weeks ago, it seemed almost certain that the controversy over Patrick Henry Elementary School had been settled.
N. Latham Street controversy resolved; auditorium questions loom.
After a series of back and forths between the School Board, an advisory group, and project staff, Patrick Henry Elementary School is moving forward with a compromise that seems to have satisfied most parties. Questions and concerns remain about the site, including a looming discussion about the exclusion of an auditorium from the design, but at the April 27 meeting of the Patrick Henry Advisory Group, the group agreed to support the Option C.1 design.