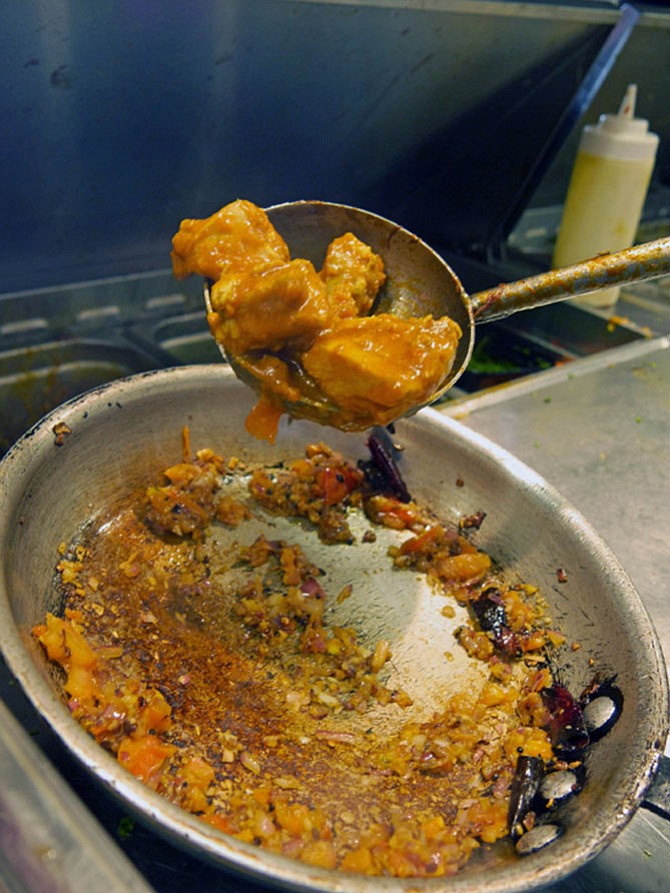 Chef Naina Mohammed adds chunks of marinated chicken flavored with turmeric, coriander and cumin and sautés for a couple of minutes. Final steps are addition of the tomato sauce and a coconut paste plus canned coconut milk for double flavor.

Stories this photo appears in:

Cameron Station restaurant offers regional specialties.
Naina Mohammed stirs a large pot of tomatoes, purple onions, fresh ginger, garlic bits and marsala — 15 different spices: "I use everything."