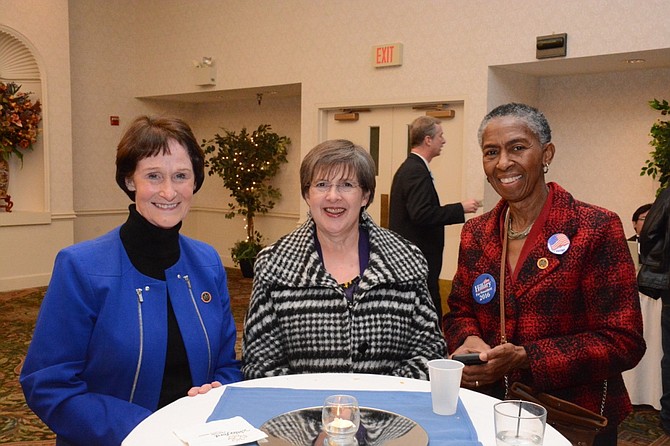 (From left) Fairfax County Board of Supervisors chairman Sharon Bulova, Supervisor Kathy Smith (D-Sully) and supervisor Cathy Hudgins (D-Hunter Mill) attend the Fairfax County Democratic Committee election night party at the Waterford at Fair Oaks.
Stories this photo appears in:
Beyer, Connolly re-elected.
With final numbers still coming in from around the country, Republican presidential candidate Donald Trump carried a strong lead early Wednesday morning over Democrat opponent Hillary Clinton.

Comstock, Connolly, Beyer re-elected; meals tax voted down; bonds voted up.
MEALS TAX referendum would have allowed Fairfax County supervisors to enact up to a four percent tax on prepared foods and beverages.