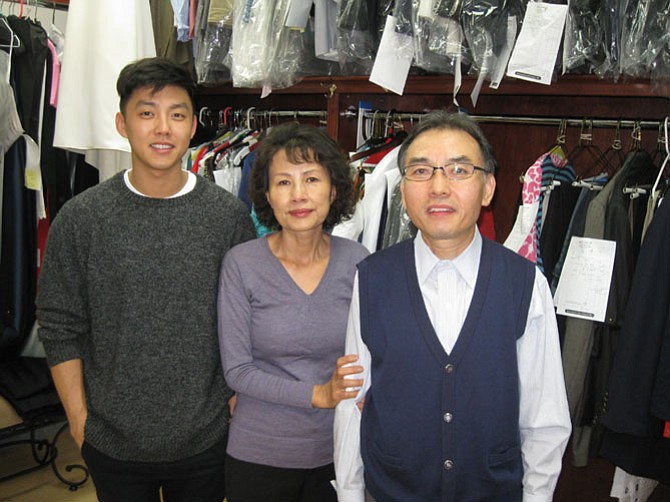 David Deuk Kim (right) with his son Philip and wife Soon Kim of Kim's Tailoring, located in the Great Falls Center Shopping Center on Georgetown Pike in Great Falls.

Stories this photo appears in:

Community responds to owner of Kim's Tailoring who had quadruple bypass surgery.
David Deuk Kim, 59, of Kim's Tailoring started to get chest pains on Aug. 23, 2016. He had been very healthy up to that point, having medical checkups every two years that came up fine. Longevity had run in his family -- his father lived to be 92; two uncles lived to be 94 and 93 -- so he didn't think there was a problem. The only warning was that his cholesterol was 140.