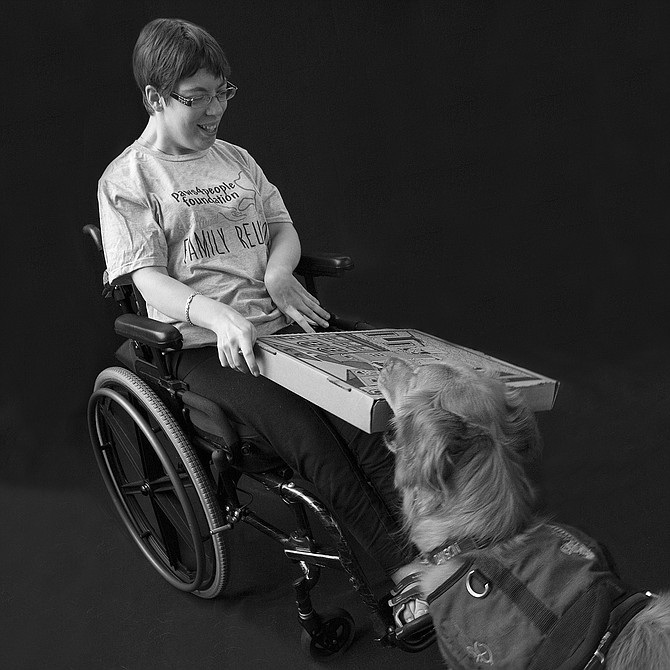 Rachael Wessell of Ashburn, with DAWSON. [While DAWSON does many things for Rachael, the kids were most impressed that he greets the pizza delivery guy at the door and takes the pizza directly to Rachael.]

Stories this photo appears in:

Mookie's BBQ owner Brian Varani was influenced by 12-year-old Dylan Kurtz to host a Paws4People day. Mr. Varani's wife Megan said, "Dylan's spirit of giving was contagious and a great reminder that no matter how busy and hectic life might get, you should always make time to give back."