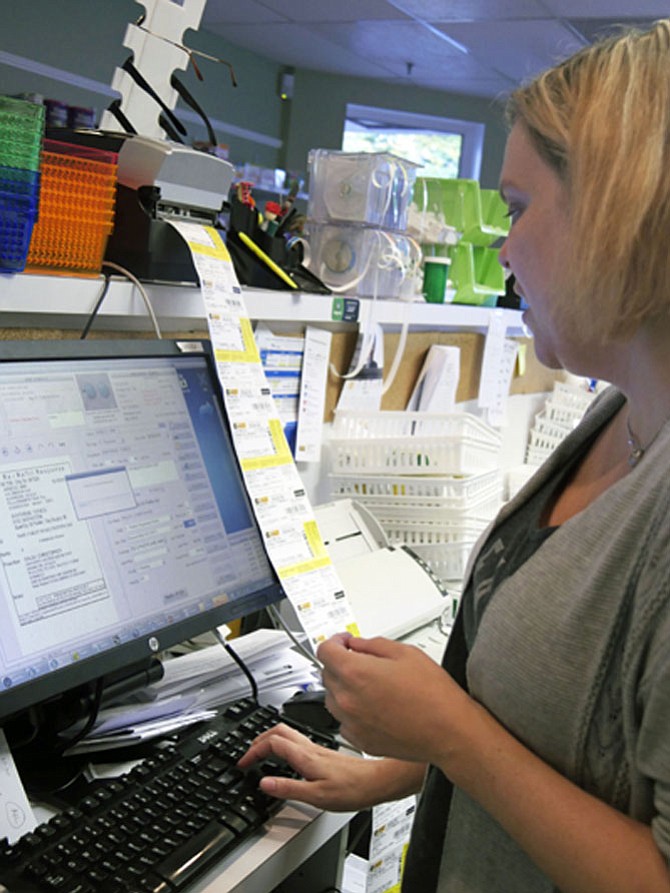 Stacey Swartz prints off the morning's prescriptions and will triage them to fill the most urgent first. Swartz is pharmacist and co-owner of The Neighborhood Pharmacy in Del Ray.
Stories this photo appears in:

Over 1,000 look-alike white bottles line the shelves, cram the nooks and crannies and sit in the refrigerator at Neighborhood Pharmacy on Mt. Vernon Street in Del Ray. Stacey Swartz, pharmacist and co-owner, has operated the independent pharmacy for eight years since she bought the space from Show of Hands. "Monday is the busiest day of the week," she says, "with all of the things piled up from the weekend."