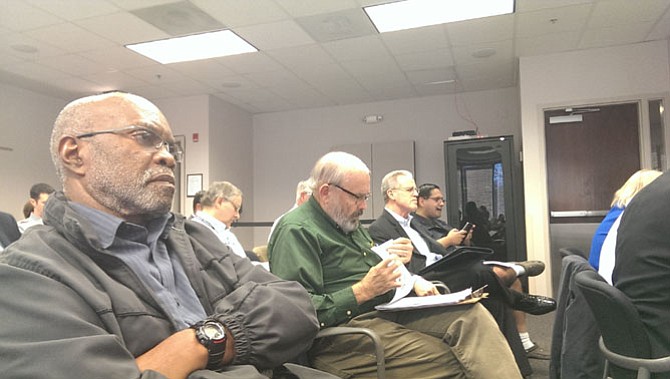 Randy Sayles (left) with Ad Hoc Police Practices Review Commission and subcommittee members John Lovaas, Phil Niedzielski-Eichner and George Becerra said he is very optimistic both the auditor's office and civilian review panel will be beneficial to the supervisors, police and citizens.

Stories this photo appears in:

Body cameras, mental health part of public safety focus
This year will see two historic firsts for Fairfax County, its police department and citizens: the beginning work of an Office of Police Auditor and Civilian Review Panel. "It's very important people picked deal with facts, demand facts and make decisions based on facts," Sayles said, "and communicate those in a way that's not divisive." said Randy Sayles of Oak Hill who was a member of the Use of Force subcommittee of the Ad Hoc Commission.