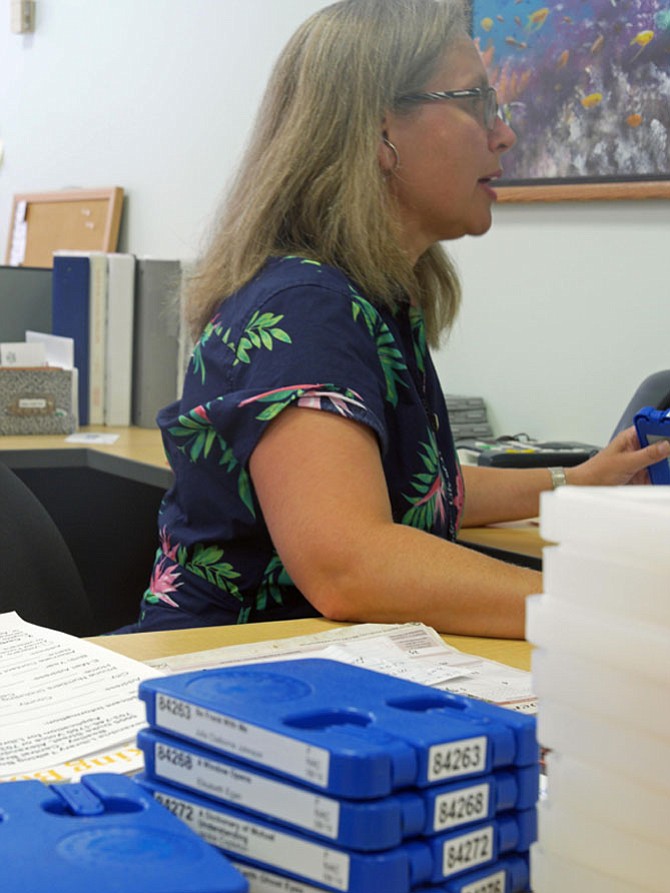 Kym Robertson considers herself a concierge-style librarian who concentrates on service. She spends a part of each day updating status of audiotapes on her computer, tracking patron requests, downloading materials and doing complicated searches for materials.
Stories this photo appears in:
Talking Books librarian provides concierge-style service.
The green caterpillar inches along a tree branch toward a juicy looking leaf.