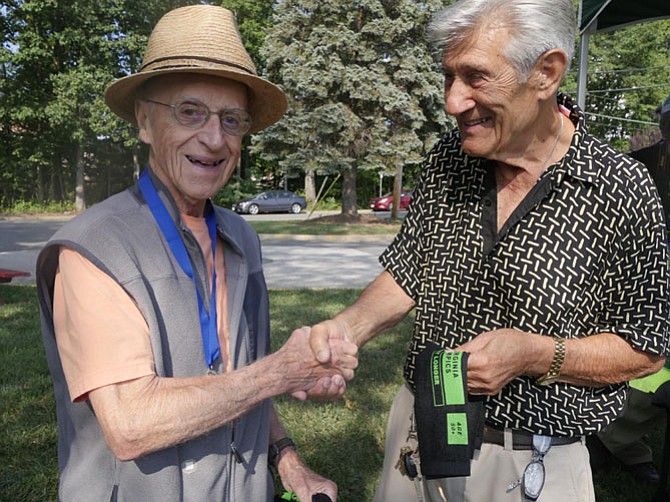 Nicholas Garito, Fairfax, shakes hands with his regular league bocce partner Henry Coletto after Coletto completes his bocce match in the 90-year old plus category in the Senior Olympics on Sept. 15. Garito says, "Henry turned 91 two weeks ago and instead of a cake I decided to celebrate with Oh Henry candy bars. I had to look all over to find them." Colette says he put his in the freezer for the future. After the match they watch the other players and reminisce about the wars — World War II for Colette and Korean War for Garito.

Stories this photo appears in:

982 participants signed up for 2016 Northern Virginia Senior Olympics.
The Northern Virginia Senior Olympics (NVSO) opened Sept. 10 and ran through Sept. 21 with another record registration of 918 participants.