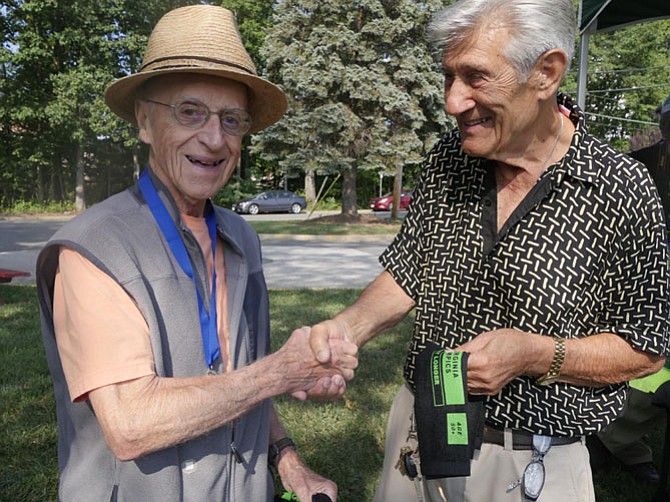 See more senior Olympics photos on Facebook.
The Northern Virginia Senior Olympics (NVSO) opened Sept. 10 and ran through Sept. 21 with another record registration of 918 participants. Saturday opening day ceremonies were followed by track and rowing events at Thomas Jefferson Community Center in Arlington and diving competition at Yorktown High School Aquatic Center.
Fifty events were held at 25 different venues across Northern Virginia including horseshoes and bocce at Fairfax Senior Center-Green Acres, field events at Stone Bridge High School Stadium, swimming at Claude Moore Recreation Center, tennis mixed doubles at Wakefield District Park and Wii Bowling at Greenspring Retirement Community Center in Springfield. There were two 100+ age group entries this year, Vera Punke from Arlington and Hilda Gross from Burke entered in the duplicate bridge competition held at St. Andrew's Episcopal Church in Arlington.