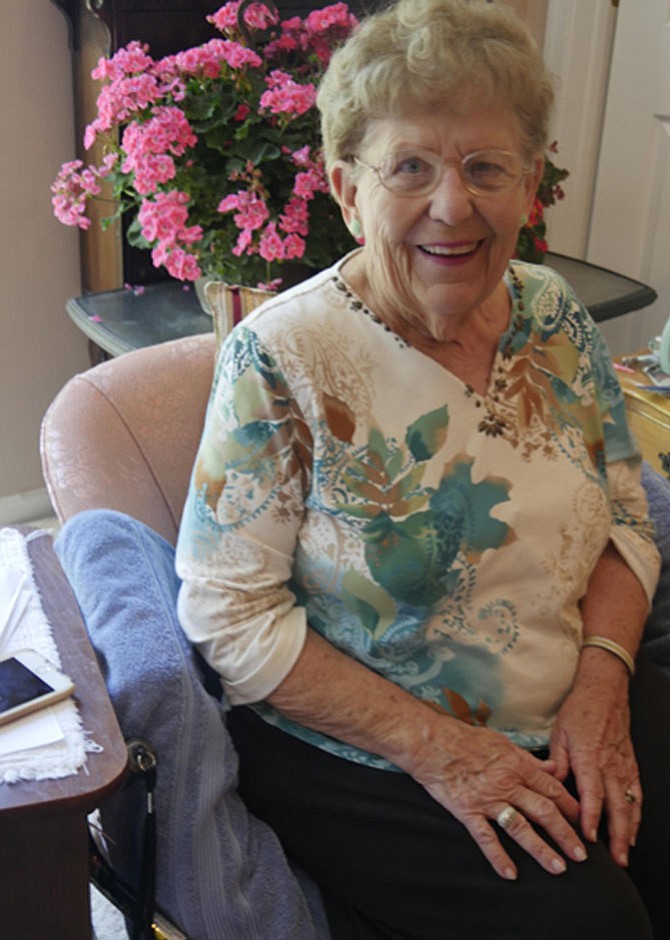 LaVonne Boyer, 4-year resident at Vinson Hall, says, "There are so many clubs for anything you want to do." She tries to take advantage of as much as she can. Boyer is on the Chapel Committee.

Stories this photo appears in:

Mary DeMaris is headed down on the elevator at Vinson Hall with her black case of art supplies, an artist headed to a still life class out of the building. "There is a club here for everything — poetry, art, choral group, photography, book, gardening," she said.