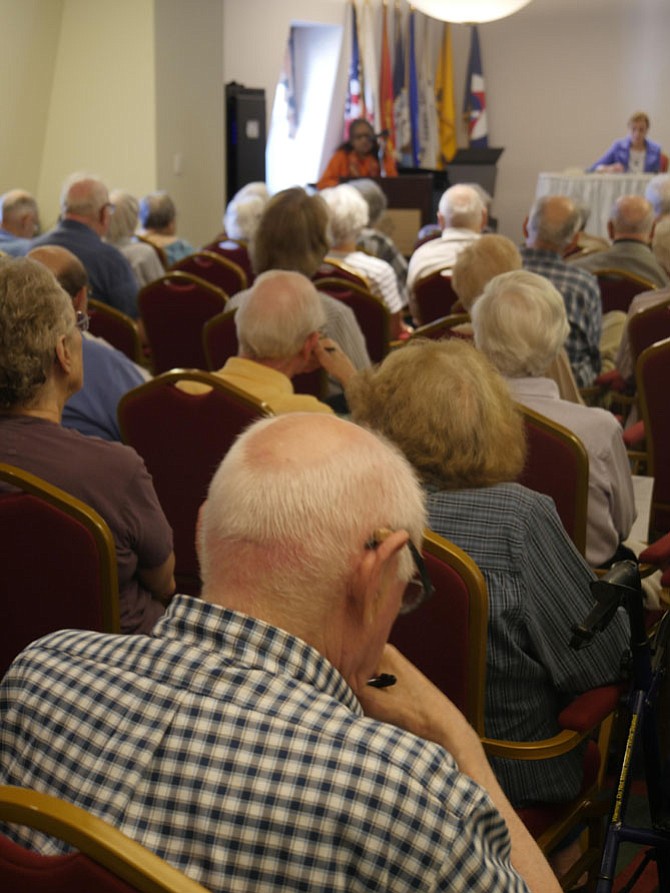 Monthly Residents' Association meetings allow for discussion of issues such as the recent decision to allow owners to have pets in their residences.

Stories this photo appears in:

Mary DeMaris is headed down on the elevator at Vinson Hall with her black case of art supplies, an artist headed to a still life class out of the building. "There is a club here for everything — poetry, art, choral group, photography, book, gardening," she said.