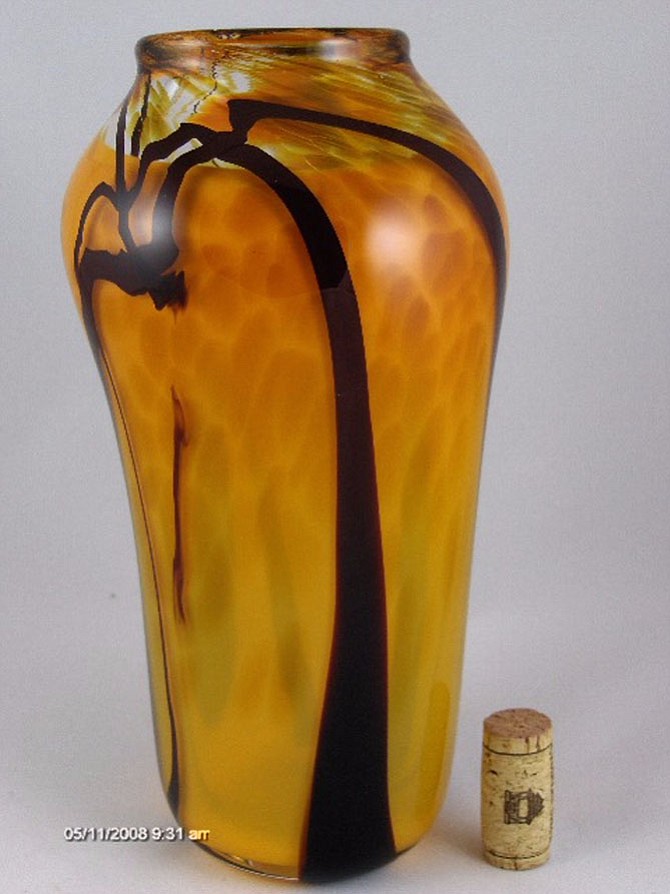 Clifton Day vendor Frank Burdell creates hand-made blown glass plates, bowls and vases of various sizes and shapes.
Stories this photo appears in:

In 2005, Frank Burdell of Fairfax started blowing glass. He was driving back from Niagara Falls with his family when they stopped randomly in Corning, New York and decided to take a few short classes in blowing, fused glass and etching.