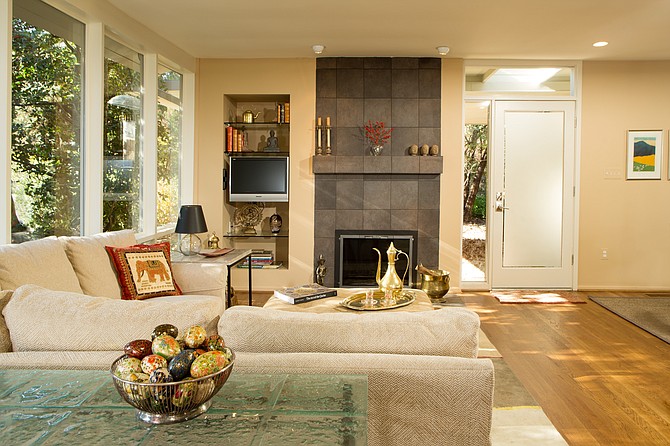 At slightly over 900 square feet, the primary living area the Herre's remodeled home in Hollin Hills is comparatively small. But designer Jon Benson's wall elevations employ texture and color that make the space feel expansive.

Stories this photo appears in:

In the 1950s, Hollin Hills was a mecca for cutting-edge housing design; 60 years later, mid-century modern is a resurgent style ripe for nuanced improvements.