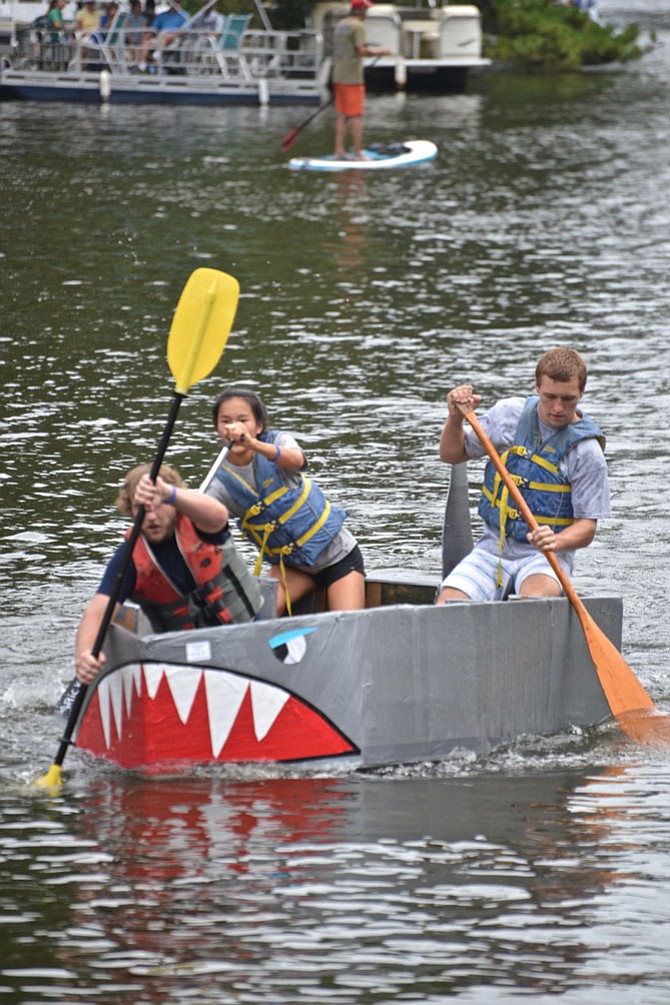 Team "What the Duct," captained by Chad Levin, with mates Sky Lubreski and Olivia Rose of Reston, dig in deep as they head for the finish line. "What the Duct" won First Place in the Skipper Class for all-adult rowers.
Stories this photo appears in:

Inaugural Cardboard Boat Regatta held at Lake Anne.