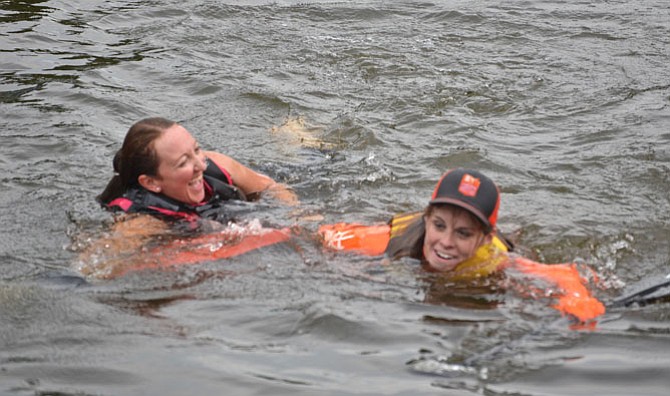 Melissa Romano and Tracy Converse never really made it much past the dock, but they still enjoyed the brief ride. Romano, co-owner of the Lake Anne Brew House, was the idea-woman behind the event. Converse is a brewmaster at the establishment, and said it was "a really fun thing to do for a good cause."

Stories this photo appears in:

Inaugural Cardboard Boat Regatta held at Lake Anne.