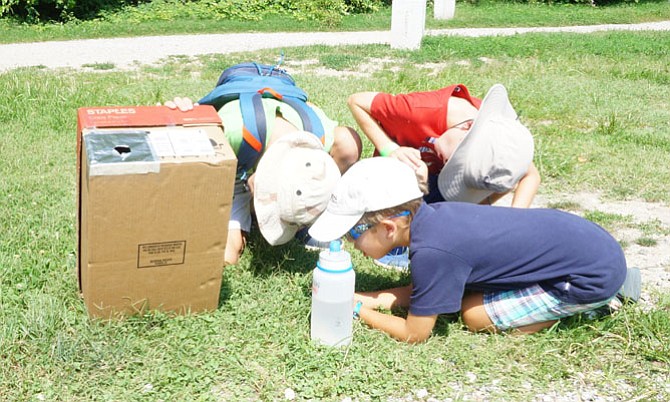 Brothers Chase Green, 9, Pierce Green, 7, and Finn Green, 6, watch the eclipse through their homemade viewing box Aug. 21 at Jones Point Park. The three brothers were part of Cub Scout Pack 129 gathering in the park for the event.
Stories this photo appears in:

Thousands gather to watch solar eclipse.