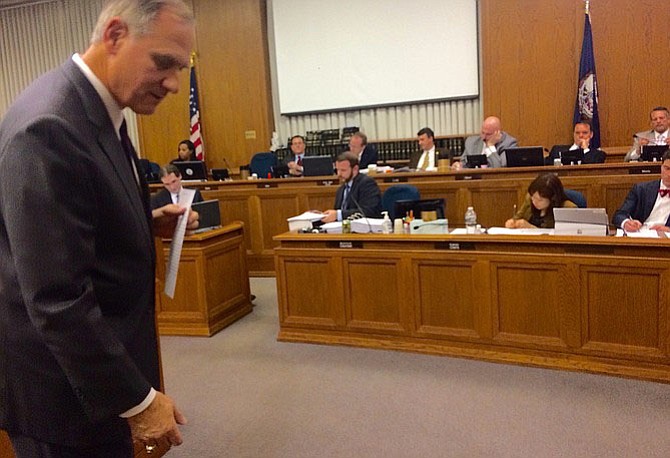 Del. Rich Anderson (R-51) explains his bill to a panel of House members.
Stories this photo appears in:

Texting while driving is already illegal, but what about all the other screen time?
Lawmakers in Richmond are a bunch of angry birds, frustrated at existing law they believe does not solve the problem of drivers devoting their attention to their handheld screen instead of the road.