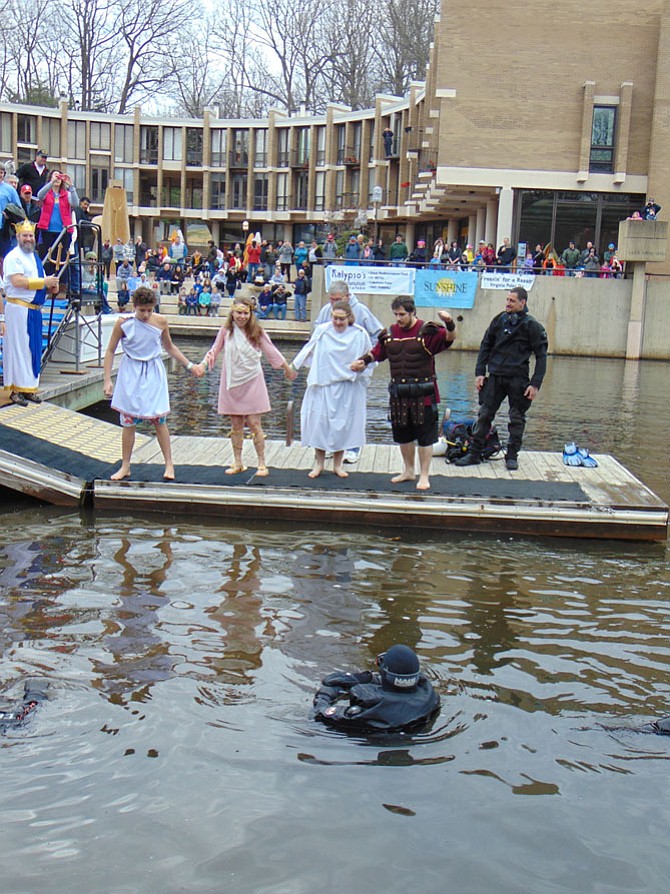 Team Kalypso Sports Tavern takes the plunge.
Stories this photo appears in:

Virginia Polar Dip attracts 200 participants; raises $80,000 for Camp Sunshine.
With water temperature at 38 degrees, more than 200 participants took the plunge in the 10th Annual Freezin' for a Reason (Virginia Polar Dip) on Saturday, Feb. 11, at Lake Anne Plaza's waterfront in Reston.