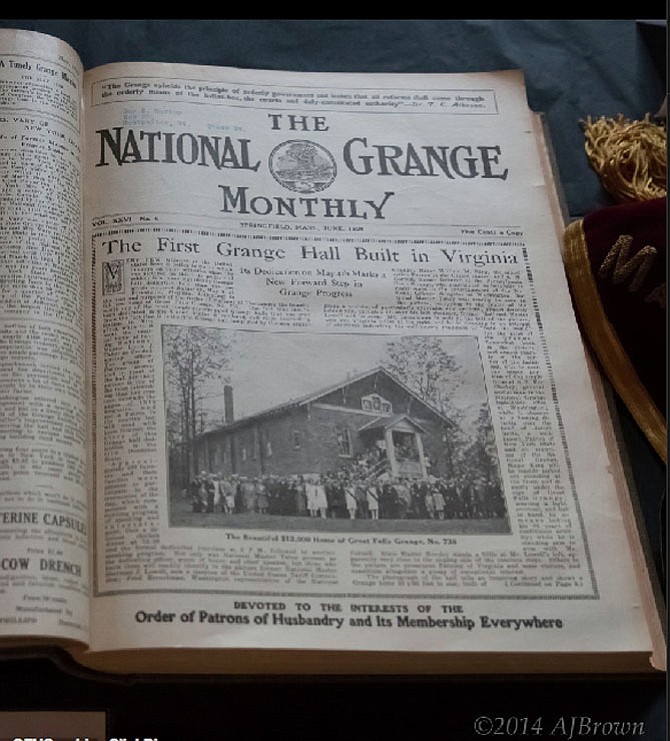 The Beautiful $12,000 Home of the Great Falls Grange, No. 738 in the article "The First Grange Hall Built in Virginia: Its Dedication on May 4th Marks a New Forward Step in Grange Progress" (The National Grange Monthly, Vol xxvi, No. 6, Springfield, Mass. June 1929, Page 1.)

Stories this photo appears in:
When you enter the new TD Bank for the first time this coming Saturday, Feb. 18, their opening day celebration, you will immediately connect with another opening day from long ago — the opening day of the Great Falls Grange, No. 738, on May 4, 1929 — the first Grange Hall built in Virginia — which is now a huge mural on one wall of the bank.