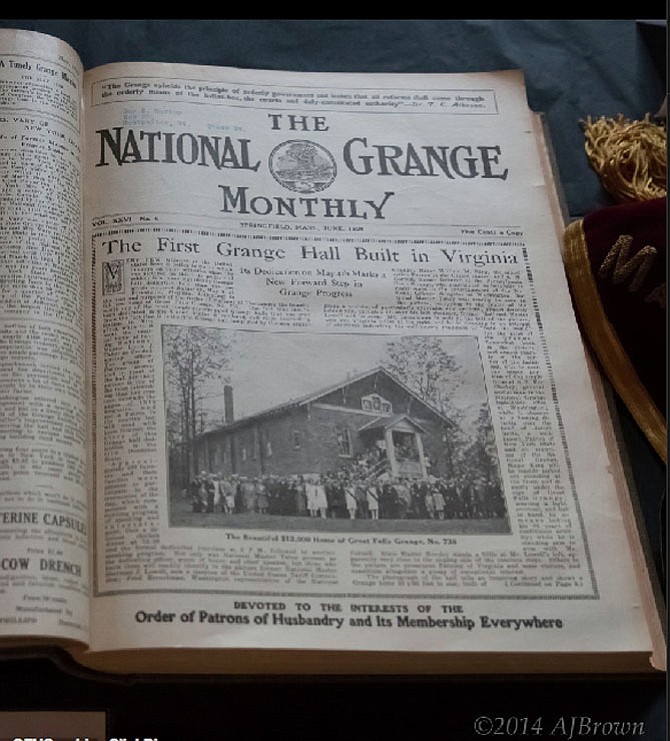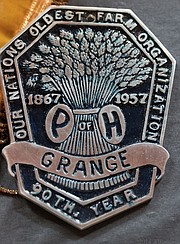 When you enter the new TD Bank for the first time this coming Saturday, Feb. 18, their opening day celebration, you will immediately connect with another opening day from long ago — the opening day of the Great Falls Grange, No. 738, on May 4, 1929 — the first Grange Hall built in Virginia — which is now a huge mural on one wall of the bank.
It is a custom of TD Bank to choose a photograph of significance to the local community and blow it up and colorize it, converting it to a wall mural at each one of their bank locations. The choice of the Grange on opening day captures a special moment in our community's history when local dairy farmers and others joined together to cooperate and work together to manage alarming local challenges. Refrigerated trucks were changing the face of their industry, suddenly making it possible for competitors from further away to sell dairy in D.C., putting severe pressure on milk prices.
The Grange members were local. While all members were involved in agricultural pursuits in some way, this Grange was one of five across the country that were largely focused on dairy farming, the predominant local business at the time.
The Grange had the intent to influence the community in reaching its highest potential. The movement began in the 1880s as way to teach farming techniques and to build leadership and trust in a nation riddled with distrust and poor farming practices after the Civil War. The Great Falls Grange was the first Grange Hall built in Virginia in 1929. Members were co-owners of the Grange and held shares in the organization and the building.
The Grange movement continues today and is known for its cultivation of leaders through a focus on core principles centered around the virtues needed to hold a right disposition at each season of the year. Members advance from local community level to state to national-level leadership.
We welcome TD Bank to Great Falls and applaud their mission to deliver value to residents, small businesses and community groups, echoing the joy and hope that filled the opening day of the Great Falls Grange more than 90 years ago.