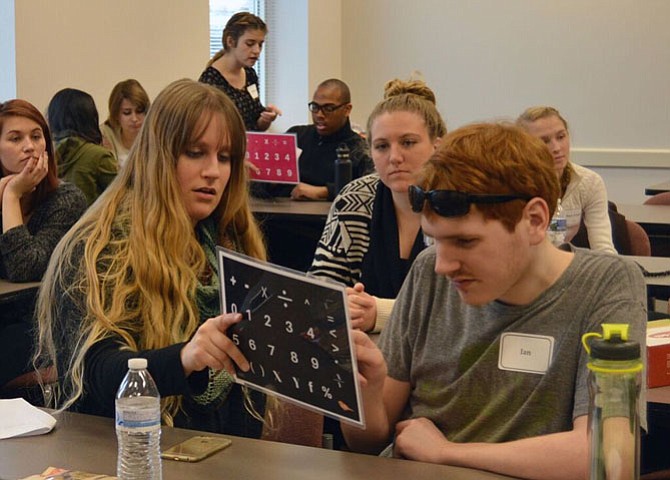 Ian Nordling and Benjamin McGann, nonspeaking autistics, spell out their statements to Del. Jennifer Boysko (D- 86) during the Action Advocacy Affair for Autism. Communication aids support their letter boards.
Stories this photo appears in:

University of Virginia seminar studies tension between "The Science & Lived Experience of Autism."
Despite a recent surge in attention and research over the past decade about autism, controversy exists.