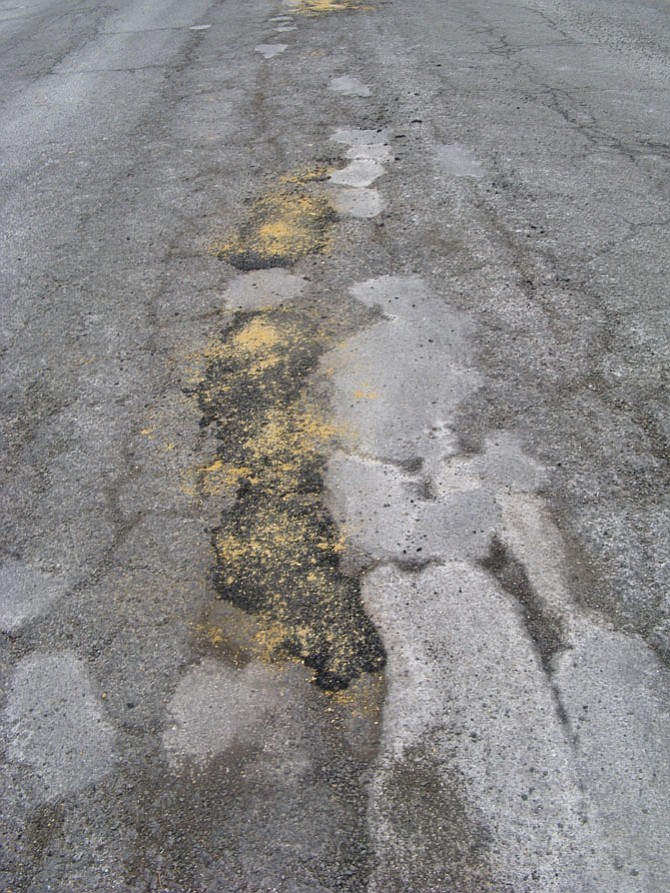 Photo showing the previous patches on South Pitt Street as well as the sand-and-asphalt patches just installed.
Stories this photo appears in:

My wife and I have resided on South Pitt Street in Old Town Alexandria for almost 20 years. Over the past decade, we have seen the condition of the street in front of our house deteriorate steadily.