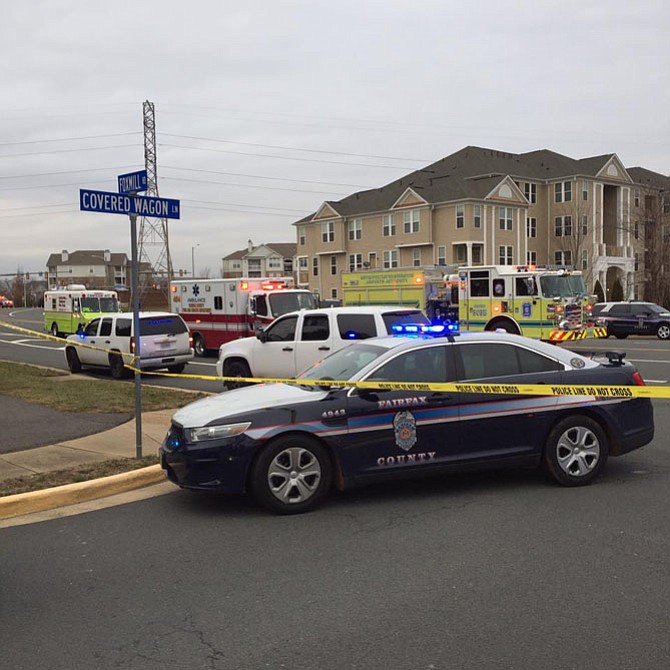 The police department used both less-lethal and lethal force at the same time to take the suspect down and rescue the hostage from the burning home.
Stories this photo appears in:
Risk assessment is complete.
The risk assessment of the officer involved in the fatal Jan. 16 shooting of Mohammad Azim Doudzai is now finished, according to a Feb. 24 release from Fairfax County Police.
Hostage situation results in house fire and officer-involved shooting death of suspect.
The Fairfax County police shot and killed Mohammad Azim Doudzai, 32, just outside his home in Herndon on Monday afternoon after a domestic argument spiraled out of control.